Turning Your Raw Genesys Data Into Customized Reporting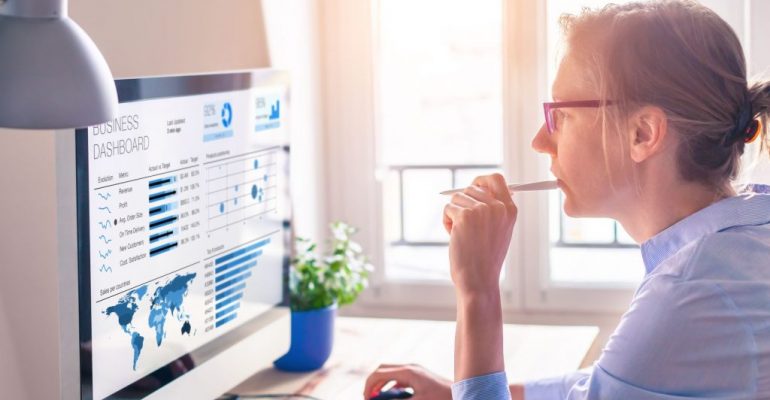 Turning Your Raw Genesys Data Into Customized Reporting
Migrating to the Genesys framework is a massive upgrade for a lot of enterprise companies who are looking to get industry leading contact center solutions, but there can be a bit of an issue with reporting. Quick access to specific or custom information displays is not a built-in aspect of standard Genesys builds and can present a bit of a challenge to even the most established of internal Genesys professional services teams.
Many teams with established practices or companies who have had successful implementations may not press the framework for more in terms of custom reporting. But with a third-party Genesys expert, you can do the unimagined.
A talented Genesys services provider can replicate legacy systems to make sure you get the reporting and visualization you are accustomed to. One example is of a former client of ours, where we designed scripts to run inquiries in the same way, with the same data and visualization despite the data sources having been migrated and set up on another system. Or we could create custom schedules that allow you to get updates on client service level whenever you need them via any channel. Data can be exported in excel, PDF, raw, etc. and any predetermined timing covering any desired timeline. The destination and audience of such reporting can be set to be as assessable or restrictive as needed.
While most clients have requested to use formulas in statistics that Genesys provides out-of-the-box, to get more precise or additional data on your contact center or a customer, or display metrics from business attributes/attached data in Reporting generated from a business process/routing. Some clients have higher demands and have a need to create custom reporting to fit industry specific goals and data or highly specialized technological demands. So while some out-of-the-box customization is certainly possible, some users need high-level aggregated data which requires bespoke scripts to pull the particularly desired data and interpret it as needed.
Since, as they say, the proof is in the pudding, a real-life example will help give more granular examples of how we were able to improve custom reporting.
A client had an incredibly time-consuming business process to build reports for business: they built custom views on Genesys Info Mart database, executed them each morning and imported results to Microsoft Access, then ran numerous custom macros scripts to process data in Microsoft Access one by one manually, then exported the resulting tables from Microsoft Access to Microsoft Power BI, and from that they published to Microsoft Power BI web reporting solution. All steps were performed manually, taking 2-3 hours to complete for one report.
Our team completely rebuilt the process: created new custom database views, configured Microsoft Power BI to run these views and publish results automatically, so that all reports were refreshed during the night time and by the time employees get to work, they would have up-to-date reports already available on the web site. Their complex manual workflow was painfully outdated and a massive time-sink. So instead of running reports that required the manual input of 2-3 agents over the course of 2-3 hours we were able to completely automate the reporting and have it sent to managers and preset times. This resulted in saving 6-8 man-hours a day that was previously dedicated to manual reporting.
With the mindboggling variety of custom reporting options, there is certainly a way that you can make better use of your existing data to improve your overall business processes. So if you would like to specialize your reporting, get your metrics info faster, or just learn a little more about how you can customize your reporting in house, get in contact with us today.