The true cost of unfilled vacancies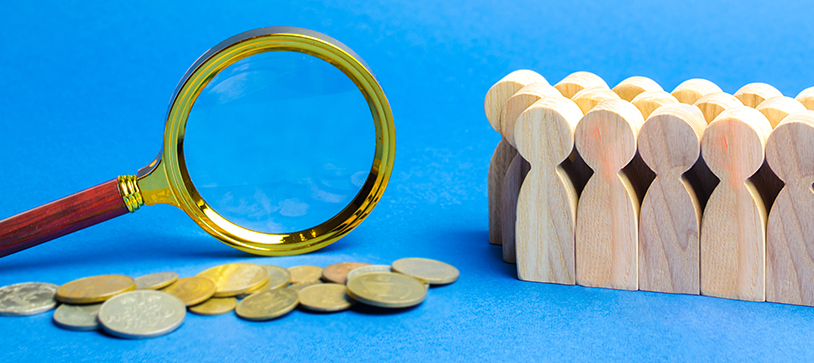 The true cost of unfilled vacancies
Do you know how much your contact center performance and revenue could be impacted by delays in recruiting critical technical resources?
It naturally takes time to recruit and onboard specialist expertise to drive effective digital transformation and operational efficiency. But beware, while you're searching for new talent the financial impact of the missing skills is likely to be mounting up.
For most organizations delays in recruiting the right people is costing them much more than they ever realized.
Here Erik Delorey, CX Leader at Miratech, explores missed opportunity costs, and suggests how to overcome delays and harness your performance potential.
The high cost of failing to resource
According to a recent article in WallStreetMojo the average cost of a financial services organization losing an employee and not being able to replace them for a five month period, is currently estimated to be $650K. This figure includes the cost of onboarding and also factors in another six-month period for the employee to become fully productive.
On the same basis the cost estimate is $480K for the tech industry and a huge $1.7million in the energy sector.
Using Revenue Per Employee (RPE) to understand potential
With Gartner research suggesting that businesses are falling short of satisfying their resourcing needs as 29% of critical roles remain vacant after five months, let's take a detailed look at how open vacancy costs are measured.
Calculating the cost impact of missing skills is often linked to a key investor metric, known as . Revenue Per Employee (RPE).
Where measures such as the Net Promoter Score (NPS) help evaluate how you are doing, particularly in relation to First Call Resolution (FCR), the RPE offers a key measure of efficiency. It also incorporates the impact of intangibles within a business – such as resourcing gaps.
RPE can be used to assess income and your potential growth, if all available roles were filled. Shareholders will benchmark a firm's RPE performance against comparable organizations.
Assuming all the published vacancies are critical, the Gartner research, combined with RPE, indicates that organizations could be falling short by nearly a third of their potential revenue, as a result of open vacancies and the time it takes to recruit and onboard new people.
Even if we assume there is an element of non-critical roles being counted, there is still a high likelihood that the resourcing gap is causing businesses to underachieve, significantly.
The downward spiral of resourcing gaps
When critical roles remain unfilled for even short periods of time we all recognize it has an impact on the rest of the team. They are picking up the slack and having to stretch themselves over more activities.
Open vacancies can cause an increase in employee churn, which, in turn, will impact potential revenue. You may see a reduction in employee morale and experience delays to critical project delivery dates, as well as seeing a degradation in the quality of the deliverables.
So, all the evidence tells us that vacancies and the time it takes to fill them is costing you potential revenue and growth.
The exact cost is dependent on the industry, the impact of the specific role and how long it takes to become 100% productive in that job. However, a 30-day delay in filling a vacant position could result in between $40K and $150K of lost revenue per person.
Resourcing by outsourcing
Outsourcing isn't the answer to everything, but for organizations seeking a competitive advantage in these scenarios it can be particularly effective.
Today's CEOs recognize that in order to unlock aggressive growth strategies in new geographies, or for products and services, they cannot rely solely on HR being able to fill open vacancies in relatively static organization charts.
Organizations require a flexible talent channel, which can adapt and evolve to meet shifting business priorities.
Failing to find specialist resources, when needed, is clearly a critical issue. One which can cost your company dearly for everyday it isn't solved.
Miratech's outsourcing solutions
Miratech's outsourcing solutions are proven to address today's resourcing challenges in a way that delivers a rapid return on investment. We offer a range of effective Managed Services including TurnKey IT and Project Rescue approaches adapted to meet the exacting needs of each of our clients.
When you engage with us, we fill vacancies from our global talent pool. We also identify routes to accelerate project and delivery timelines, mitigate risks and minimize the cost impact caused by previous skill gaps and delays.
It's an added value model in which Miratech always backs experts up with best-in-class business systems, learning management and a HR support infrastructure. This means our people can be productive from day one and contributing 80% faster than insourced resources.
Insourcing scenarios tend to include a hiring manager who is also responsible for damage control, redistributing work, as well as engaging with HR to source and find a replacement, with all the additional time and effort required to progress the recruitment process and onboard.
In contrast our proven managed services approach is focused and adept at solving the specialist resourcing issue and getting the project moving in the right direction, quickly and efficiently.
In summary
Don't underestimate the revenue you are deferring every day you leave critical roles unfilled. The cost of delays is far higher than many organizations appreciation when those delays involve critical people.
So, make sure you are using your RPE for measuring more than your efficiency. Calculate and understand the opportunity cost you are incurring. After all you could be missing out on nearly a third of your potential business growth.
Engaging an outsource partner, like Miratech, cuts through the delays and helps get you back on track.
Our expertise is already in place and delivering results across all top 10 industries, worldwide. We use a cost competitive value innovation outsourcing model to deliver on average 45% below the RPE against each specific industry benchmark.
Book your exploratory conversation and learn more about how to cut the costs of vacant headcount, boost revenue, and meet your growth objectives.