The Three Steps to Optimized Customer Experience (CX) in 2022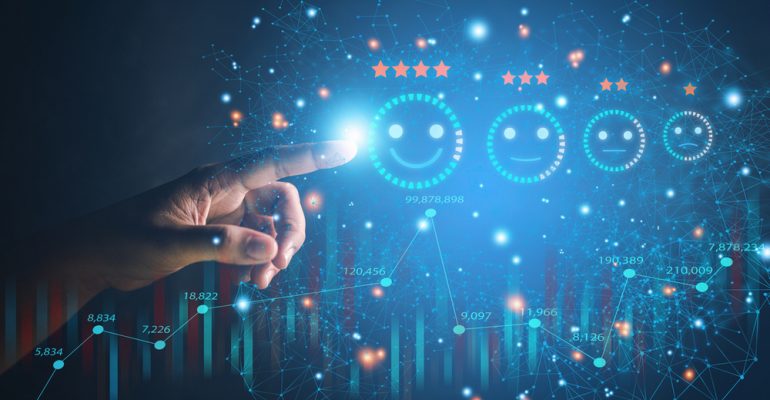 The Three Steps to Optimized Customer Experience (CX) in 2022
Want to optimize your contact center customer experience (CX), but not sure how?
The competitive advantages of optimizing existing tech for your business are clearly huge. However, with the speed of change occurring faster than ever, alongside rapidly growing technology choices, knowing where to focus can be tough.
To be competitive, you need to constantly evolve and improve your CX. There is a lot to consider. However, we believe finding the best approach for your organization may be easier than you think!
These are the three steps you should be taking in 2022 to optimize the business benefits of newly deployed technology. Read on if you want your organization to get a lot more value from your investments and move forward competitively.
STEP 1: Unleashing benefits from recently deployed technology
It's the ideal time for contact centers to optimize recently deployed technology in 2022.
The pandemic forced many businesses to change course rapidly, in order to survive. For many it has been a revolution. One which has worked much better than ever expected. However, you've probably already identified significant areas which are letting you down. Maybe they aren't tailiored to your specific organizational needs?
While change continues apace in 2022, this is a good  time to take a breath and leverage more business benefits, and get more value, from recently deployed technology. Although, you still need to keep an eye on future tech options and potentially integrate where relevant.
If you accelerated the deployment of your cloud-based environment during the pandemic, then you know multicloud is here to stay. But, do you have the skills to optimize your new environment? What changes are you planning to improve your CX performance and deliver the vision of operational efficiency required longer term?
Take a hard look at whether you need to be optimizing your architecture, streamlining remaining legacy systems, integrating what you have with more social media channels, and utilizing the many capabilities within your new products. Because, if you don't ask the right questions now and plan to take action, we can guarantee your competitors will do.
STEP 2: Take advantage of a global expertise via strategic outsourcing
Leveraging strategic outsourcing to optimize investment in technology and digital transformation (DX) will move contact centers forward in 2022. Make sure you're one of them.
To stay ahead of the game you need to get the most from your tech and your business processes. Which is why technology expertise and 'on the job' CX business experience is a 'must have' for contact center optimization.
However, the increasing reliance on a potentially bewildering range of technology has exacerbated the shortage of the specialist expertise CX-driven businesses need. Plus, many tech companies, as well as internal IT teams, are being hit hard by increased staff mobility and what is known as "The Great Resignation". Don't risk your project being derailed by key personnel resigning, make sure you've planned for it.
Also, you're unlikely to have all the experience you need in-house for integrating and optimizing the very lastest contact center software, AI and IVR solutions, chatbots, voicebots, and biometric voice recognition systems.
Partnering with a strategic outsourcer, who combines the technical and business capabilities you require, means you can scale quickly, and fill unexpected staff vacancies. You immediately benefit from working with people who understand how to optimize solutions you may have deployed, rather hastily, during the pandemic. They've got tried and tested experience of helping other businesses unleash business potential from CX technology.
Outsourcing support is growing in popularity because it's makes it easier to access a global talent pool of CX specialists experienced in delivering agile and forward-looking contact center solutions.
STEP 3: Harnessing data to enhance omnichannel personalized CX
Customers are more demanding than ever. The pandemic has accelerated this trend and omnichannel personalized CX remains firmly on the leader board. However, the difference now is that meeting customer constantly changing expectations, in a cost-effective manner, is more achievable for organizations than ever before. This is because of the data available.
Modern CX technology generates a huge amount of data, yet many organizations are not leveraging it effectively to optimize their customers' experiences, or deliver better business insights. Which is why 2022 is your time to harness more insights from your existing data. Make it work much harder for you. Find out how to use your data to drive business responsiveness and deliver great CX, cost-efficiently.
Transformation is now a 'way of life' because change is happening faster than ever before. Organizations achieve continuous improvement by learning from the data they have already collected and understanding what data they need to collect.
So, take the step to make sure you have the appropriate data collection and correlation processes in place, along with the expertise to translate that data into relevant business insights and action.
How to leverage the optimization steps
The continued acceleration of DX is unlocking amazing opportunities to meet growing customer expectations and transform your customers' experience cost-efficiently. Businesses will be rightly seeking to get more from their investments in 2022.
We know it's there for the taking, if you have the expertise and experience to see the best solutions and make them happen in a timely manner.
Take these three steps and get your business ahead. It will drive continuous improvement and optimize CX experiences to yield better business results and help you realise your growth plan.
Miratech is a leading global technology outsourcing  company, with a passion for CX and unleashing business potential. As an independent company, we offer objective advice, and have deep expertise  with many of the leading contact center technology providers like Genesys, Five9s, Amazon Connect, and 8×8.
Ready to take the next step? Book a discovery call info@miratechgroup.com.