The Inside Track on Genesys Cloud Managed Services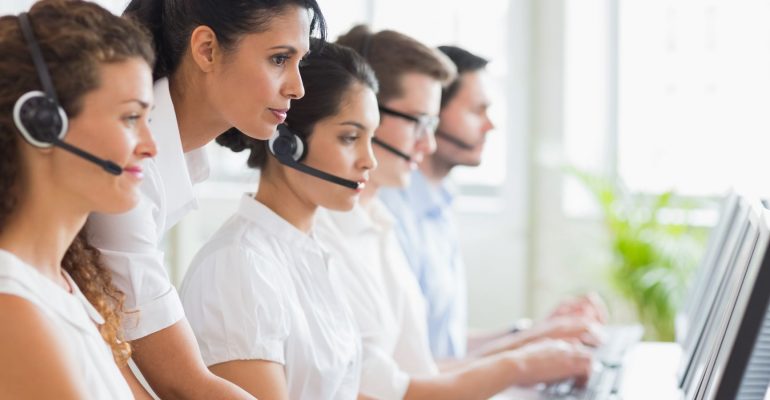 The Inside Track on Genesys Cloud Managed Services
You've successfully deployed a customized Genesys cloud solution. Congratulations! Your customers, and your agents, are all set to enjoy a far superior service experience.
Let's make sure you keep it that way.
Now that you have the technology platform in place to transform your contact center performance, Alexander Maximenko provides the inside track on how Genesys managed services can help. Learn how you can connect with optimal operational efficiency, for years to come.
Harnessing the power of Genesys, everyday!
Genesys cloud contact center software solutions are are designed to streamline services and improve operational efficiency. A top priority for contact centers today.
The technology is designed to make your customers' lives easier and  improve end-to-end customer experience (CX). But, your support approach is what will make all the difference to how successful you are at harnessing Genesys capabilities, longer term.
The deployment of Genesys, with your unique customization, has enabled you to convert complex processes into seemingly simple interactions. However, the fact remains that 'under the hood' there are system and data interdependencies and intricacies which need support. This may include 24/7, 'follow the sun', expert management and maintenance, to maximize uptime, market agility, and ongoing CX.
So, let's look at the benefits of accessing Genesys managed services with the inside track from Miratech.
Managed services leveraging the Miratech inside track
Outsourcing technology support makes good sense. It enables you to put your priority focus on your core business and makes it easier to grow cost-effectively. We have outlined the top five reasons, in a previous blog, which we believe are driving the trend to outsource.
Working with a managed service provider with the inside track will put your organization in an advantageous competitive position. When it comes to ensuring contact center performance, speed and agility are vital. Your organization requires an effective support process with highly skilled staff to provide a super fast response to any operational issues. After all, if you have already benefited from Miratech's rapid design and implementation services for Genesys, your organization will naturally expect the support approach to be second-to-none as well.
Having that support is imperative because workflows require regular maintenance due to their functionality being data driven. This underpins your ability to be responsive. It provides the capability to rapidly change process flows as a result of machine learning, business analysis, or market opportunities.
Your platform also requires regular lifecycle maintenance due to the transient nature of a potentially large number of the contact center workforce. Typically this would include agent changes, such as adds, deletes, and amends, which are required on a regular basis. With security being paramount, often responsibility levels and potentially skills required for these relatively routine tasks can be high.
Utilizing over 20 years of Genesys expertise , Miratech has the inside track, which gives you an advantage. We know our team solves issues 60% faster than in-house technology teams. This is because Miratech has worked with Genesys right from the start, not just implementing packaged solutions, but helping engineer those solutions.
We are an organization that lives and breathes Genesys technology. This is the reason why we solve many helpdesk issues immediately. We either know the answer, or exactly where to look, and who to speak to. In fact, Miratech expertise covers over 90% of Genesys products. This enables our team to resolve up to 70% of issues without referring them to the Genesys Customer Care team.
Leveraging expertise which is so responsive is ideal for optimizing availability and improving customer experience.
Miratech keeps you on the inside track 24/7
Your post-implementation support solution also needs to be cost-effective.
This can be challenging for contact center operations which are increasingly expected to deliver 24/7 servicing. Organizations with a global footprint may also require 'follow the sun' service and support models. Providing sufficient responsive skilled support to different geographic locations, around the clock, can cause costs to spiral upwards.
Here's a basic look at the numbers…
At a minimum you will need three people, in-house, to cover a single day, and that's without considering your fall-back option for staff sickness or holidays. If you add in fall-back capacity to this scenario, you potentially require six trained Genesys support personnel. At this stage you still haven't factored in weekend support. Nor have you considered the obstacles and costs of recruiting and training for all the specialist Genesys support skills you need; even if you do have a sizeable budget.
Plus, when there are more significant issues to address, or system changes required, your regular maintenance and support of Genesys system could be disrupted. Important digital transformation work could be delayed, as resources are overstretched. Lack of resource and expertise will soon start to impact your operational efficiency and your CX.
Instead, you could opt for a Miratech managed services solution and tap into over 20 years of established Genesys expertise and experience. This approach gives you access to predictable monthly fees and enables your business to ramp your usage up and down, to match your budget and your needs. Plus, it gives you access to all the latest Genesys thinking, as well as rapid issue resolution for optimal performance.
In summary
What's the catch?
There isn't one. Attaining and maintaining operational efficiency is an on-going journey. Your deployment of Genesys is just the start of that journey. Miratech helped you optimize your design and accelerate your implementation, and as you progress we can deliver even more operational efficiencies.
To ensure you keep your organization agile and responsive, with costs under control, it makes sense to choose a partner with the inside track for your Genesys environment. Miractech's engineering, implementation, and support services have unmatched experience with Genesys. We understand the products, having been there from conception. We are hands-on problem solvers and known for responsive issue resolution.
Miratech can structure a bespoke managed service solution to meet the specific needs of your business and budget with 99% success guaranteed. Miractech can help you provide assured uptime in a 24/7 or follow-the-sun servicing environment. Our managed service contracts are the most cost-effective, responsive way of accessing the specialist Genesys expertise you need.
For managed services with the Genesys inside track contact info@miratechgroup.com