The Best Answer To Cisco UCCX End Of Life (EOL) … Seriously Evaluate Other Vendors!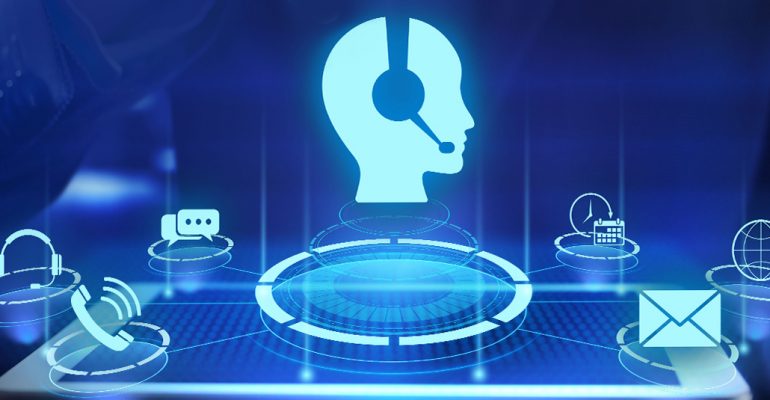 The Best Answer To Cisco UCCX End Of Life (EOL) … Seriously Evaluate Other Vendors!
Cisco has made a number of end-of-sale and end-of-life announcements regarding its UCCX platform. Today, it's pushing the transition to an 'all-new' next generation contact center, based on the Webex platform. This is a chance to evaluate other vendors who do not have the history of consistently disrupting your business by issuing platform changes and mandatory upgrades!
Miratech makes the transition from UCCX far less complicated than most clients expect.
Miratech is a fully independent and impartial technology services provider. We can help you find all the answers you are looking for because we solve technology challenges like this, with leading brands worldwide, every single day.
Seize the day
Would you 'seize the day' if you knew that migration from UCCX to a custom cloud contact center solution of your choice can be achieved with relatively minimal disruption?
Miratech is not a license reseller. Our support is objective with respect to vendors and service providers. So, we can help you address your business concerns with operation efficiency, to  deliver optimized integrations without having to remain loyal to any particular brand.
This makes the EOL announcement from Cisco an ideal moment to re-evaluate the needs of your business with us. After all there are huge operational and capital expense efficiencies in transitioning to a different provider that doesn't require so much maintenance and upkeep cost.
You may be able to boost your Customer Experience (CX), and scale economically for future growth.
Imagine always being able to say 'YES' to new market opportunities, as soon as they present themselves. And, not having to stress over keeping a technology teams certifications up to date with all the technical disruption occurring around your ecosystem.
Yet another EOL for Cisco
Cisco's EOL announcement for UCCX 12, earlier this year, came hard on the heels of its plan to withdraw support for UCCX 11.X and IVR 11.X by end August 2023.
While it's common for on-premises software to expire and become outdated. Cisco has a history of mandatory updates and platform overhauls like CTIOS and Finesse, and now Webex. Cisco's customers have a unique opportunity to evaluate other providers with more application flexibility and customization, and without so much disruption to day-to-day operations.
In fact, your organization may already be considering other cloud-based contact center software, such as Genesys, Five9s, Amazon Connect and 8×8.
Miratech provides consultancy, design, integration and support technology services across the whole range of applications within the contact center. So, if you're in the process of creating a business case for a successful contact center migration we know every detail you need to consider. Plus, our track record of 99% project success demonstrates that we know how to make it happen.
Miratech's RFP template is used as a tool focused on customer experience and satisfaction capabilities, rather than technology focused requirements.
We simplify complexity to unlock business potential. This is how we help minimize the impact of migration and get the best out of scalable operationally efficient systems architecture and software.
Build Your Future Faster
We focus technology thinking on helping businesses drive growth, competitively.
One way we do this is through agile team augmentation and not substitution. This is a key reason why many of the best enterprises and the best systems integrators, in the world, look to our team to deliver cutting edge, unfamiliar technologies. It enables them to supplement and enhance their skills.
Why limit yourself to outmoded architecture and potentially an existing technology partner that may have understood where your business has been, but not understand where you need to go?
This migration could be the ideal time for you to get out of the disruptive cycle of end of life products. Your chance to take advantage of cloud-based product longevity and independent expertise and experience.
It's good news, all you need to do is ask the right questions.
Fast Forward With Our FREE Request For Proposal (RFP)
But asking the right questions is not always straightforward and getting them wrong could be costly.
We help fast forward that process.
Get your copy of our FREE easy use Omnichannel Contact Center RFP template package. Built in MS Word and Excel, it helps identify the best migration steps for you!


Our expertise and experience connects contact centers, of all sizes and budgets, to scalable technology solutions and smooth migration paths.
Engage with us and build your best CX roadmap info@miratechgroup.com