Seven Top Tips to Optimized CX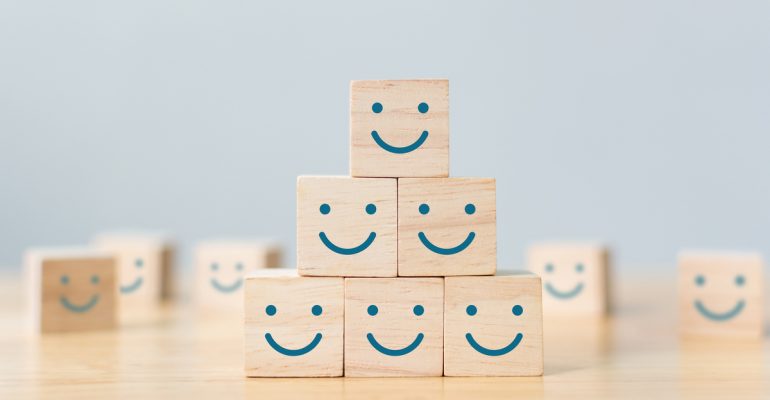 Seven Top Tips to Optimized CX
Wherever your organization is on its business transformation journey, here's seven tips to optimized Customer Experience (CX).
Over the last two decades, Miratech's expertise as well as its tools and methodology have delivered successful solutions to every size of organization – from ambitious start-ups to leading global enterprises. Our award-winning work has enabled businesses to succeed, even though many of these only engaged with Miratech when their projects were on the brink of failure.
More specifically, we have identified seven tips critical to accelerating the deployment of an optimized CX program.
Have a people-centric technology mindset
Look at every technology with a mindset of how it enables people – either your customers or your employees. Delivering an amazing end-to-end customer experience, at every touchpoint, is about benefiting from advances in technology so that together you deliver on your business goals. Along these same lines, beware of getting side-tracked by the functionality you don't need, and stay focused on the capabilities that will truly transform and optimize the experience of your customers, employees, and partners.
Learn and build the future together
Despite all the amazing technology available, people remain key to bringing your vision to life. You can't just find a solution and implement it – you need to get all team members up to speed to deliver optimized customer experiences. Budget time to do this. Engage system users throughout the design and development process to ensure your people become vested in driving successful transformation. Plus, you'll be laying great foundations for continuous improvement, making sure you have what it takes to retain the competitive edge once you've got it.
Ensure business and technology alignment for great customer experiences
Achieve great customer experience by ensuring your business and technology goals are aligned. Be prepared to challenge traditional organizational and technology silos to deliver your strategic vision. Specifically, don't overlook the inherent opportunity to leverage cloud-based CX technology to both optimize resource usage and engage the whole organization, horizontally and vertically, in delivering your brand promise.
Establish firm foundations and stay on track
It may seem an obvious point, but when we're engaged to rescue struggling projects, inaccurate planning, insufficient tracking and a lack of proactive project management are often the main reasons why these projects are failing. If you plan to succeed, you require firm foundations and an informed and proactive project management process to keep track of and be responsive to changing business needs. While there will be understandable stakeholder pressure to get going and start delivering results, make sure you invest in sufficient CX transformation experience to strengthen your planning process before you move forward. Proven CX technology expertise will help you analyze and understand the data driving project success more accurately. Experienced partners will enable you to break down the complexity and establish a project management regime that can deliver your organizational vision and Return on Investment (ROI). Always be cautious of putting your foot down on the gas before you've got a plan mapped out that's been reviewed by someone who's done it before.
Prioritize simpler processes to give everyone 'on the job' experience and quick wins
However, it doesn't have to be an overly complex plan. It's possible to break it down into stages and initially, prioritize simpler processes, as well as high-volume and high-value work streams. Simpler processes offer a lower-risk approach. You can use them to test key aspects of your architecture, design, development, and implementation approach. Initial tasks give the team an opportunity to improve transformation practices and organizational engagement too. Your higher volume and/or high-value work streams are often a priority because these are the processes that have the biggest impact on your customer experience, providing higher cost efficiency and scalability. In addition, these offer critical quick wins to boost the whole team's confidence and demonstrate success.
Accelerate CX by taking smaller, quicker steps
In fact, breaking things down into manageable activities is a sure-fire way to accelerate your customer experience optimization. Once you've done it, you can plan for smaller, quicker steps, rather than the bigger and riskier system-wide changes. Modern businesses must be agile. Small, quick steps enable your organization to try different approaches, assess the impact, and fine-tune to deliver continuous improvement, even as you deploy. CX transformations benefit from building this agility and adaptability into the planned approach, as it is responsive and suited to competing more effectively in a rapidly changing world.
Leverage proven customer experience expertise
You don't need to reinvent the wheel when you can access already available tried and tested technical and business capabilities to help you scale quickly. Partner with a firm that has a proven track record of successfully navigating CX transformations. One that can simplify complex projects through the ability to prioritize effectively, minimize risks, and accelerate positive results. An outsourcing partner can be more cost-effective than you think. For example, Miratech's clients save over 50% on the costs of creating customer experience technology teams using the Miratech Talent Investment Program and they benefit from our 99% project success rate.
So, why not find out more about how our people-centric, data-driven CX technology expertise delivers optimized CX, on time and on budget?
 Optimize your customer experience info@miratechgroup.com.