Rapid ROI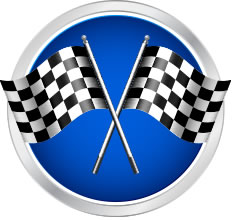 Key Capabilities
The fastest way to improve customer experience and optimize Genesys!
We deliver the fastest results in the industry… Guaranteed!
It's a race against your competition and you want to get to the finish line of optimizing your customer experience faster than they can! That's why we created Rapid ROI for Genesys.
START your implementation…. or your enhancements… or upgrades… anything you need for Genesys to help drive your business forward. It all happens faster with Rapid ROI from Miratech.
There is no reason to have a negative ROI for one year or more as your team implements your Genesys strategy and operationalizes the platform. Miratech has done it all before, for many of the world's most progressive companies, and we can do it for you, too! Faster with greater expertise to eliminate mistakes and fine-tune your customer experience to perfection.
So if you're looking to:
Eliminate mistakes
Stay on-schedule
Test endless options with agility
Swiftly build self-servicing options
Don't wait for your Genesys implementation to succeed. With Rapid ROI from Miratech you'll be delighting everyone from the C-Suite to the servicing teams, and most importantly your customers!
Rapid ROI provides speed to market that reduces costs and improves user satisfaction
Health Check of your Genesys implementation will give you a helicopter view and a roadmap for further improvements in just days.
DevOps Strategy Planning and Implementation assures up to 30% savings on maintenance services.
Call Center Performance Optimization delivers up to 30% maintenance cost (hardware) decrease.
Vulnerability Evaluation and Remediation assures full compliance with security standards.
Rapid Integration of third party media into Genesys multi-channel solutions brings your CX to a new level.
Miratech Integration and Customization projects have a 100% success rate with Cost and Effort per Deliverable approximately 30% lower than industry average, according to ISBSG industry data.
Get ROI in just Days!
If you want a guaranteed ROI in just days from your Genesys platform, let Miratech put you on the fast track to winning!