Project Rescue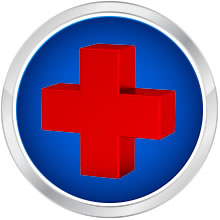 Key Capabilities
A comprehensive "get back on track" audit and plan that guarantees success!
Get the results you've been looking for… in just weeks!
Has your current team simply been unable to execute to plan? Are the delays and excuses non-stop? Whether it is the implementation, integration or customization of your Genesys platform that is delayed or not performing to specifications, Miratech's Project Rescue will save you!
Project Rescue puts your organization on the fast track to success. Removing barriers to migrating to the Cloud, upgrading an IVR that is simply out of date, or if you still are unable to optimize routing to the most appropriate agents.
Get your Genesys project back on track with Project Rescue. We begin with a "fast track" comprehensive audit of your production environment, and how your customer experience strategy is supported by Genesys. Based on over 50 Genesys implementations we identify exactly where and how your implementation has stalled, and provide a comprehensive strategy on how to get your program back on track. All with the skills and team to execute the plan flawlessly. Results are delivered in just weeks with increases in productivity and ROI.
Project Rescue for Genesys is the SMART approach to success
Miratech Agile Portfolio System™ covers full call center implementation of project lifecycle and enables efficient use of an Agile approach for delivery.
Miratech's proprietary tools and methodologies deliver 30%-40% more efficient Genesys implementations compared to industry averages, based on ISBSG Industry Data.
Our Quantitative Requirements Management (QRM) significantly reduces mistakes and rework. We actually predict the number of defects and outcomes. QRM lowers error rates, reduces rework, ensures higher quality and improves efficiency–ultimately reducing defect leakage by 30-50 percent.
Predictive Testing reduces the number of test/fix iterations, and thus saves testing effort by 15-30 percent.
Project Rescue stays on track with our Live Dashboard that allows early detection of problem, which results in a decrease of the cost of corrective actions by 50-80 percent.
Get Rescued… Sign Up for an Audit and Plan Today!
If you're looking to get your Genesys project back on track or simply get the most out of your Genesys platform… let Miratech help you achieve all your goals.