Genesys Omnichannel Desktop
Miratech implements Genesys Omnichannel desktop to balance between phone, email, chat, mobile, and SMS effortlessly. This allows your agents to see all of their customers' information regardless of the communication channel used. Miratech customizes the desktop to your needs so that your agents no longer depend on a specific communication channel – everything is simultaneously engaged.
Genesys Omnichannel desktop is a single user interface. Miratech implements Genesys for your company so that your customers continue their conversation as they travel down the communication line. Employees have access to tools that make it easy to deliver consistent high quality services to your customers.
Maximize Your Employees' Efficiency
Miratech helps you use Genesys to automate individual tasks and decrease repetitive work for your agents. For instance, it is possible to fill individual fields for authentication automatically, which will streamline processes. This reduces the effort your agents need to put in, while still providing the best customer service.
Optimize Your Agents' Skills For Peak Performance
Genesys uses routing and matching to enhance your agents' skills no matter what channel of communication they use. Miratech puts Genesys in place to produce the reports your need to understand your employees' strengths and weaknesses. Capitalize on their strengths and work through limitations effectively.
Promote A Better Agent-customer Relationship
Genesys Omnichannel desktop prevents employees from signing into multiple systems, keeping customer satisfaction high. Miratech implements Genesys so you can connect customers to their preferred communication channel, eliminating third party or legacy issues. Your agents gain a helpful and happier relationship with their customers or prospects, keeping the customer experience at a high point.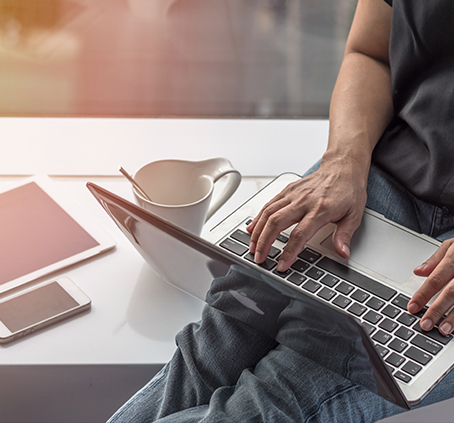 Keeping Clear Boundaries In Place For Business Agility
Miratech effectively implements Genesys to keep distinct architectural boundaries between channel systems that manage customer engagements, as well as the systems that manage records and transactions. Genesys increases your business agility through separate interaction channels, and Miratech makes this happen seamlessly. With Genesys in-system management, we help you reduce TCO and improve administration efficiency.
The Omnichannel Desktop Brought About Positive Results:
76 second reduction in handle time through Omnichannel blending per contact
41 seconds saved through screen pop-ups
12 second reduction through CRM desktop integration
Based on Genesys Workspace, PureEngage™ platform is available in desktop and web formats. Let Miratech help you reap the most benefits from this platform.
Take The Next Steps…Contact Us Today!
Miratech keeps all your agent-customer interactions in one place to help your employees succeed.