Miratech Goes to Amsterdam: A Short Overview of Genesys G-Summit Europe 2019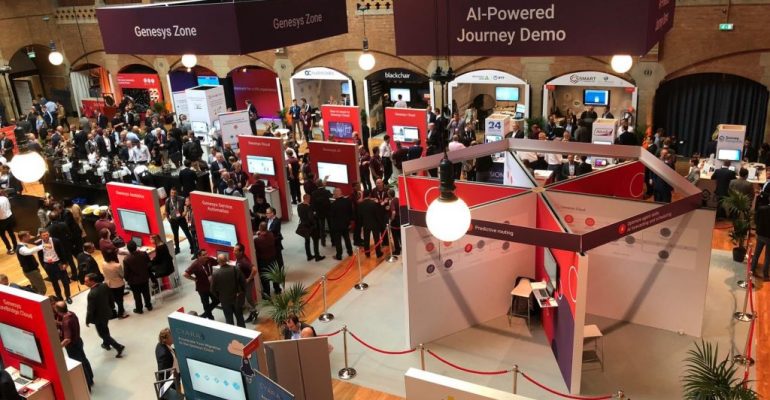 Miratech Goes to Amsterdam: A Short Overview of Genesys G-Summit Europe 2019
The three-day conference, hosted by Genesys on September 11-12 in Amsterdam, brought together 1,200 CX and IT professionals to showcase the latest product enhancements and innovations, as well as hear from industry thought leaders and peers.
The event featured multiple breakout sessions that focused on AI and Cloud capabilities, including the benefits of asynchronous messaging in contact centers, ethical challenges posed by the expanded use of AI, building compelling and exciting journeys, fueled with AI, automation, and real-time data using connected cloud solutions, and much more.
It is now clear that Genesys sees the future of contact centers in shifting to the cloud and leveraging AI. However, rather than eliminate human connections, the contact center solutions leader seeks to use AI to enrich customer experience and provide exceptional flexibility.
During the event, Genesys also announced the release of an exciting new capability that allows their Cloud users to experience new integrations with AppFoundry Free Trials, allowing their customers to experiment with new solutions for 30 days at no cost.
Another announcement was the launch of Genesys Beyond, a skills development platform that trains the next generation of CX professionals and then connects them to businesses launching CX projects.
Over 35 partner companies shared their integrations during the event, with more than 25 of them having solutions listed in the Genesys AppFoundry Marketplace, a collection of third-party integrations that allow customers to customize their Genesys-powered contact centers.
Miratech's solutions, CyberCX and InsightCX, which were introduced last year at the CX18 event, are also presented in AppFoundry, and can be found in the PugeEngage section.
The event culminated with a great party, where attendees ate, drank, enjoyed live music, and networked with each other. We would like to thank Genesys for another incredible event, and we look forward to Xperience 2020 taking place on May 18-21 in Aurora, Colorado!