Looking Forward to Anywhere Operations?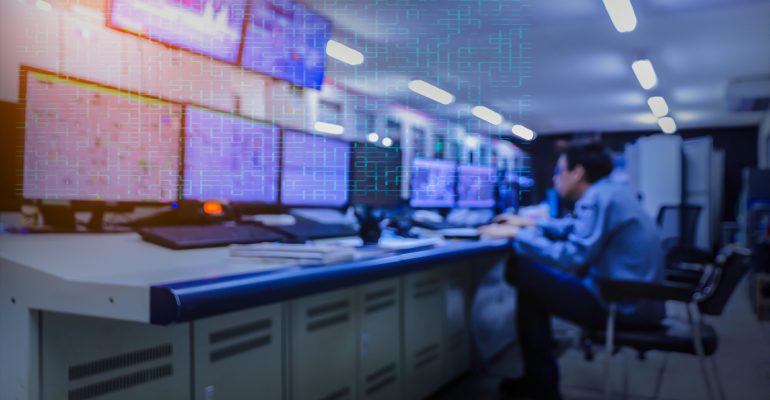 Looking Forward to Anywhere Operations?
Hard on the heels of delivering pandemic accelerated remote working capability, contact centers are now looking forward to 'anywhere operations'.
If you're not already familiar with the concept, it's all about optimal operational resilience, and outstanding Customer Experience (CX), in the widest sense. It's a concept that goes much further than remote working and, according to Gartner, 'anywhere operations' is the future for leading enterprises and technology.
So, while many organizations are familiar with the rise of hybrid work, due to the impact of COVID-19, the concept of anywhere operations differs considerably.
Let's look at what it is, why contact centers should adopt it and the next steps.
What is anywhere operations?
Anywhere operations is the ultimate vision of a decentralized way of working which is totally 'people-centric'. Sounds good… but what does it look like in practice?
Imagine all the roles in your organization being fulfilled with no dependency on a specific location.
One obvious strength of this is the potential global talent pool you can access. However, this can be achieved via remote working, when anywhere operations is a much wider concept.
Anywhere operations is an omnichannel location-independent vision aimed at achieving maximum agility and flexibility. The idea envisages operating as efficiently as possible for every human interaction and every person involved in the value chain. It encompasses everyone, not just your customers, but your employees and your partners too.
It's about having the technology and processes which enable your business to operate anywhere in the world and at any time.
Why anywhere operations?
Think of anywhere operations as a technology driven operational approach for delivering what Gartner has termed Total Experience (TX), also known as end-to-end customer experience.
TX encapsulates a seamless brand experience. One where you're confident that you'll meet or exceed everyone's expectations and keep your business competitive, without breaking the bank. So, whatever happens, you're more future-capable.
The adoption of anywhere operations thinking has definitely been accelerated by the pandemic. We've broken down many of our behavioral barriers to change. Now enterprises can see that location-based business resiliency is not resilient enough.
Advances in technology, including secure hybrid cloud-based networks, accessible technology integration, as well as advances in Artificial intelligence (AI) capability, are playing a critical part in making the approach not only attractive, but achievable.
You need an agile system architecture that is easy and quick to integrate new solutions in order to harness the benefits of new tech.
Plus, customers' TX expectations are rising rapidly, as the channels through which you need to satisfy them are multiplying. This means organizations need to even more flexible and adaptable to change than ever before. They need more operational resiliency.
How is anywhere operations achieved?
If anywhere operations is the answer to optimizing your contact center's resiliency, how is it achieved?
There are lots of moving parts, but clearly, leveraging the latest technology is an essential. This will enable your organization to tap into increased connectivity benefits, as well as secure hybrid cloud-based solutions.
Working with trusted technology partners and outsourced expertise can help accelerate the journey. Especially when selecting a best-of-breed approach to connect with optimized solutions which harness complimentary technologies. This means, rather than being locked into one provider and only its suite of tech, you'll enhance resiliency by bringing together the very best from different vendors.
The era of disruptive legacy system upgrades is being thankfully replaced by a strategy of continuous improvement. Hence, continuous review, adaptation, and optimization is now driving digital transformation (DX).
Combine the right tech, the right people, and a responsive approach to change and you'll be on the right path to delivering the agility required for anywhere operations and optimized business resiliency.
So, what's next …
Getting your system architecture aligned with your business goals, and agile enough to deliver an anywhere operations vision sounds challenging, but it may be easier than you think if you work with experienced technology partners, like Miratech.
We work with multiple leading contact center technology providers like Genesys, Five9s, Amazon Connect, and 8×8, with a passion for CX and a track record unleashing business potential, cost-competitively.
Want to take the next best steps, at a price you can afford? Contact info@miratechgroup.com.