Leveraging Emergent Technology with New Talent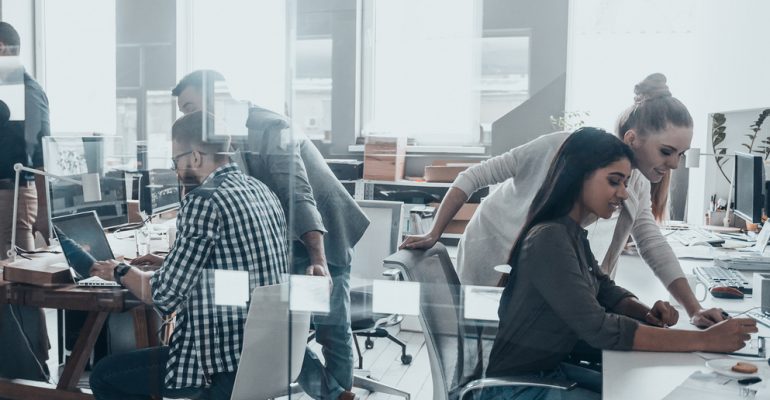 Leveraging Emergent Technology with New Talent
Do you have the capability to harness the many competitive advantages of upgrading from legacy systems to new and innovative technology? Or is the lack of internal skills impeding your digital transformation progress and ability to serve your customers better?
It could be time to do things differently. Here's how to accelerate the adoption of emergent technologies leveraging new or inexperienced talent.
Our Fortune 500 clients are already saving up to 350% on recruiting and training specialist technology resource by benefiting from Miratech's Talent Investment Program versus trying to do it themselves. They have unleashed significant growth potential by leveraging reliable new talent that is discovered, trained, and managed by Miratech.
This case study is just one of many business transformation stories showing how our mixed skill-level technology teams deliver outstanding results, on time and cost effectively without the resourcing headaches.
Award-winning European FinTech transformation
Our client, an ambitious and rapidly growing global finance organization, was developing its own in-house Accounts Receivable (AR) system to leverage and grow the delivery of outsourced accounts receivable management as a business function. But, due to the complexity of the project and misalignment of in-house and outsource requirements, it was facing significant delays, spiralling costs, and the risk of failure.
Failure was not an option because this cost competitive Business Process Outsourcing (BPO) solution was necessary to not only deliver our client's strategic vision and growth plans, but also to maintain its reputation and deliver on commitments which could impact the local economy. These included ensuring a seamless migration of a 20-year-old data set and enabling the subsequent flow of an estimated 1.5-4 billion Euros of capital per month in its region.
Until Miratech was appointed, our client had struggled to find an outsource partner that had sufficient specialist capabilities, capacity and proven methodology to take on a project of this complexity, within budget. At the time we were engaged, this high-profile project was already two years behind schedule and there was only 16 months left to deliver.
Given the tight timeframe, Miratech leveraged the advantages of the Talent Investment Program to accelerate the number of specialist technology resources it could apply to the project. Teams benefited from 'on-the-job' coaching and fast-track mentoring to provide full lifecycle capability, virtually immediately. This delivered a balanced mix of skills, experience, and drive; with access to all the necessary global technology specialists required to support the rescue and refocusing of the project.
Miratech's unique project management methodologies and tools were deployed to analyse and streamline the multiple business processes. It enabled us to breakdown the complexity into an achievable plan. So that we could minimize any risks to data integrity and get the project back on track.
Teams were deployed on preparing existing data and systems for migration, as well as supporting the delivery of a new and operationally scalable invoicing system and updated architecture.
By successfully leveraging the Talent Investment Program, Miratech enabled one of the largest FinTech transformations in Europe to be successful. It was achieved within the remaining time and budget, delivering future scalability too.
A series of seamless migrations minimized risk and safeguarded legacy datasets. Achieving the maximum ROI with uncompromised access to best-in-class expertise meant the project's success was recognized as a European IT Outsourcing Project of the Year by the European Outsourcing Association (EOA).
Advantages of Miratech's Talent Investment Program
Our proven fast-track apprenticeship model, which underpins this success story, connects clients to the multiple advantages of accelerating the development and enhancing the performance of new talent.
Miratech's Talent Investment Program optimizes global access to specialist technology experience, training and mentoring expertise, while harnessing the energy, enthusiasm, and drive of junior talent. This case study highlights how our approach to talent development delivers:
The capability to leverage competitive advantages of innovative technology
Reduced development costs by matching the appropriate skill level to the task
Speed to market, with rapid access to all the specialist skills and experience required
Ability to leverage and develop new, well-trained and supported, fast-growing talent
Minimal project risk, with Miratech's proactive performance management and proven methodology
Loyal client teams that continue to gain valuable experience
This program provides a sustainable resourcing approach as it nurtures the future talent required to keep harnessing rapidly evolving technology. Which is why we're still providing agile, cost-competitive specialist technology resource to drive continuous improvement for this organization. It helps cushion them against the increasing scarcity of in-demand technology talent and the potential impact of the 'Great Resignation'.
In Summary
Turning this high-profile and complex project around and successfully delivering the results our client was looking for, with extremely tight timelines, shows why so many of our clients now leverage Miratech's Talent Investment Program. It gives you virtually immediate access to cutting edge technology talent and can easily scale to meet demand. Meaning you can avoid all the resourcing headaches and begin your business transformation today.
Miratech has over 20 years of experience in discovering outstanding talent, providing structured training and mentoring programs, as well as on-the-job performance management.
The Miratech Talent Investment Program is flexible, reliable, and cost effective. In fact, the talent investment model offers a framework which saves clients up to 350% on the costs of recruiting and training skilled technology teams.
Begin your business transformation today info@miratechgroup.com.