Leverage Managed Services to Optimize CX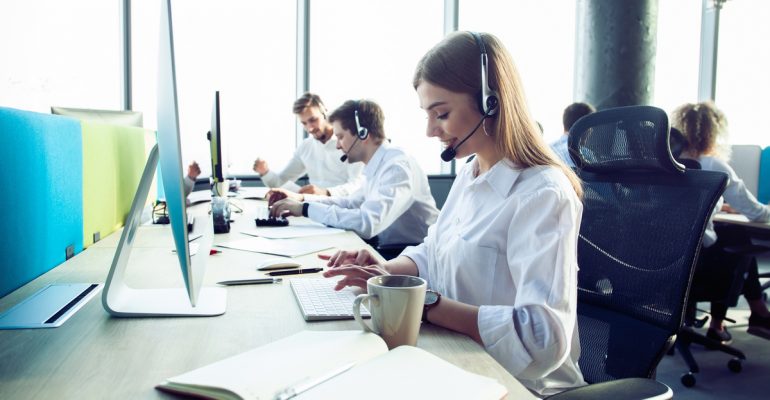 Leverage Managed Services to Optimize CX
Does your organization have everything in place to keep moving your Customer Experience (CX) technology forward?
… because successfully deploying CX solutions is just the start of your CX journey.
Ensure your next steps really count. We explore how leveraging Managed Services can get you on the inside track to optimized CX.
The growing need for Managed Services
Once you've improved your servicing capability with CX technology, you'll probably start thinking very differently about your typical post-implementation support approach. Especially if you want to ensure you maximize your Return on Investment (ROI) and maintain a superior and differentiated client servicing model.
If you're noticing the growing need for Managed Services, you're not alone. The sheer variety and depth of today's cloud based CX technology choices can make it difficult to establish a cost-efficient and effective in-house IT support approach. Especially when CX crosses several different technology areas.
It's tough for in-house IT organizations to diversify the skills required and keep pace with the current speed of technological change. Further complicating matters is the day-to-day management of operational support, as well as continuous improvement requirements from multiple stakeholders within the business.
The benefits of 24/7 and follow-the-sun support
A 24-hour support day, as well as holidays and weekends, can burn out an IT team quickly on just maintaining operations. This is without adding in enhancements and new strategic projects which keep the business competitive in a changing market.
Today's Managed Services are tailored to achieve the right balance between external expert assistance, to help you maximize your technology investment, and internal relief for day-to-day operational support and care.
A good Managed Service strategy will enable your organization to accelerate the adoption of new technology solutions and capabilities available out there, while avoiding challenges commonly associated with its deployment.
Organizational agility with Talent as a Service (TaaS)
Unfortunately, some organizations still view Managed Services as a break/fix support channel. However, mainstream cloud adoption means Managed Service Providers (MSPs) have moved on.
Amongst other services MSPs now offer strategic directional support, proof-of-concept build-out, vendor selection and innovation lab support. These are ideal for organizations that require concrete evidence and data before investing in transformative change to their processes.
Technical agility has evolved too. 'Agile' is no longer a word applied to just software development. Managed Service Provision enables business to become much more agile by accessing Talent as a Service (TaaS). This is a viable and attractive pathway for success.
For example, we experienced a situation where an organization was resisting modifying workflows across the business. The roadblock was always 'security'. One group of stakeholders were hindering business progress – making it necessary to prove or disprove their objections.
In this case, utilizing a managed services team setup, and a 'sandbox' proof-of-concept system, it was possible to demonstrate compliance, security, and the controlled information flow. Thus, overcoming the security roadblock that was holding the business back from achieving its strategic objectives.
In Summary
Managed Service Provision has grown far above and beyond typical IT networking and server management.
Now specialized CX Managed Service Providers are focused and experienced in delivering customer and employee experience improvement applications that remove friction points from sales and operation workflows.
Harness these skills to your post-implementation support model and you'll soon see how your organization can thrive in the rapidly changing world of customer experience. Enjoying the competitive advantages of the very latest technologies, without being overwhelmed by additional and very specific CX support and maintenance challenges.
Managed Services provisioned like this can maximize uptime, help you scale more cost-effectively, improve business resiliency, and reduce operational support costs – as much as 30% or more.
Find out how Managed Services can optimize your CX info@miratechgroup.com.