How Genesys Omnichannel Communication Is Revolutionizing Your Contact Center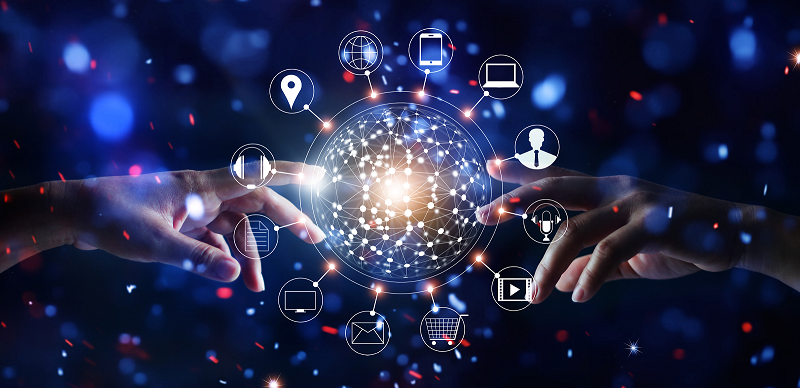 How Genesys Omnichannel Communication Is Revolutionizing Your Contact Center
In today's world that is ruled by constantly changing technology, it's hard to keep up with the best ways to communicate with your customers. Actually, it's nearly impossible given that each customer has their own preferred channel of communication – they want to be able to reach your contact center on their terms. In the past, multichannel communication solved this issue, but now that customers have increasing demands (they want to switch between channels seamlessly), multichannel communication just isn't enough. That's why Genesys created an omnichannel experience for your customers.
What's The Difference Between Multichannel and Omnichannel?
People often think multichannel and omnichannel are the same – they use the terms interchangeably – but, in fact, these are two different concepts. While they both indicate that the contact center has multiple channels for customers to reach agents, multichannel communication continues to keep information siloed. For instance, if you have a customer that reached out to you via email about a problem but they didn't get a response right away, they might try to contact the contact center to follow up. But, with multichannel communication, it's likely that the agent who picks up the phone doesn't have knowledge of the email your customer sent, creating a negative feeling towards your agent. Now, if you had omnichannel communication, your customers would be able to reach out to you with an email, follow up with a text, get a phone response, and make a purchase on your website, all without having to repeat information at each step.  The information flows freely across all channels, keeping your customers satisfied with their level of service.
How Does Omnichannel Make A Difference?
Now that you've seen why most customers prefer omnichannel communication, it's important to look at how it actually enhances the customer experience. Genesys' omnichannel engagement offers innovative options for your customers and agents by leveraging the platform's unique capabilities, including:
When you decide to implement Genesys for your contact center, you're equipped with the capabilities listed above. You can easily experience all the benefits of omnichannel engagement, without having to struggle through some of the greatest barriers that contact centers face. But, the Genesys software is complex, so you might need assistance leveraging all these capabilities to make the omnichannel experience seamless for your customers.
Miratech's Expertise Is Your Solution
At Miratech, we've spent over 3.5 million hours working to implement Genesys for some of the most prominent companies, so we know we can make it work for you. We fully understand the software and we know all the capabilities and how to make the most of them to support both your customers and agents, increasing satisfaction levels on both fronts. We'll customize your Genesys platform for your specific business needs so you can continue to provide the best customer service, no matter how your customers choose to contact you.
Miratech Helps You Transform Your Contact Center with an Omnichannel Customer Experience Using Genesys!