Get Your Digital Transformation on Track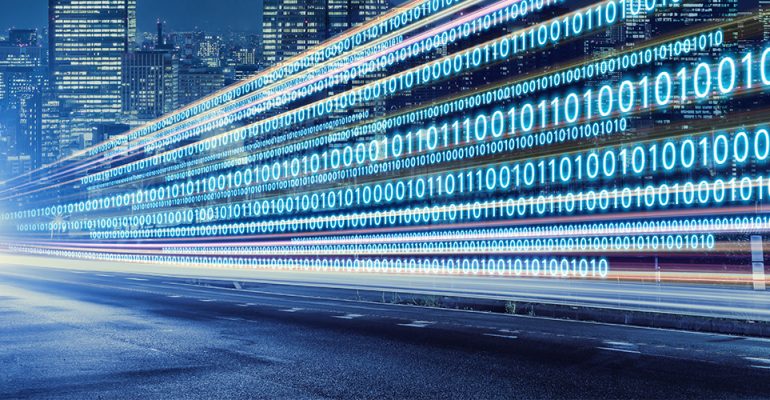 Get Your Digital Transformation on Track
Today, more businesses than ever before need to successfully deploy new technology in order to survive and thrive. However, it's well know that digital transformations are prone to failure. Miratech has a 99% record of successful project delivery in complex technology environments, including Global Fortune 500 companies. So, here's how you avoid the pitfalls …
Firstly, don't underestimate the potential risk of failing – according to IBM 85% of digital transformations fail.
Irrespective of the technology you choose, it is as true today, as it ever was, that successful, timely, and cost-controlled digital transformations are accelerated with trusted technology partners.
Unravel complexity with understanding
Think about digital transformation like a house building project. We all understand the importance of laying good foundations, but you can only do this if you understand the end goal, in detail.
What is your house going to look like? Are you likely to change it again as as your family grows? What are your top priorities? What's nice to have and what's a must-have?
The list goes on, but suffice to say if you figure out all the details at the beginning, you'll understand what's needed to succeed. The same goes for scoping and planning a technology project. With over 30 years of experience, we know many projects go wrong at the start, due to inexperience and insufficient preparation.
Planning enables you to break down highly complex environments. To turn difficult problems into a comparably simple plan of action.
This is where Miratech's proprietary methodology combined with deep technical expertise and experience make all the difference.
Recently our proven estimating approach enabled us to turn around a critical, complex taxation system delivery for a European country. The project was facing significant design and implementation issues and was at risk to fail. Miratech was engaged and by taking a fresh look and leveraging comprehensive assessment methodologies, we were able to reset the plan. We implemented a new phased approach and refined the project governance. The result – the project was delivered ontime, and on budget, without any further issues.
Success is scoped
Most of us recognize the risk that poor scoping, with subsequent scope creep, presents. However, it's hard to manage in practice, especially with organizational politics and direct management pressure to include additional functionality.
Also, it's human nature to change our mind,  to forget what we agreed, as well as to spot new opportunities and ideas along the way. Whatever the reason for changes in scope, and there are many valid ones, it can be dangerous. Unmanaged scope creep will take you off-track.
We transform the likelihood of a project succeeding by being 'scope tough'.
Our process ensures clients have thought about what they need to achieve, from all angles prior to starting a project.
Plus, we commit to get stakeholders onboard – not only with the agreed scope, but with the approach to project governance.
Trusted and proven methodology
Our methodology makes it easier for clients to break down requirements, and understand what's truly essential. This enables organizations to increase capability by adding to the scope via a more stable phased approach.
The Miratech Agile Portfolio System™ is a 'living tool' proven to control and guide projects from design, to build, to successful implementation, and post-implementation support. With this methodology and documentation approach we make sure the signed-off scope stays front of mind throughout the project.
Change is inevitable, so our change process provides the necessary flexibility. It ensures changes are understood and planned, with their impacts reviewed and agreed by both stakeholders and  subject matter experts.
Budget for your requirements
It's natural to want more for less, when you're looking to balance the books and deliver impressive ROI. However, if you need to reduce the budget then reduce the scope of work – don't cut corners.
If we go back to the house building analogy – when you push your builders on price, but don't cut down on the amount of work they need to do, you increase risk and can negatively impact quality.
We make it easier to budget for requirements as our assessment process directly relates requirements to work. Miratech has over 30 years of project experience and historical data. This has been analyzed to make our assessements and estimating highly accurate and transparent. Hence the 99% project success rate.
So, once we have analyzed your project requirements, you receive a reliable picture of the man days, resource expertise, and timelines needed to deliver the capability you are looking for.
Expert partners with a winning track record
Finding the right technology partner is likely to make the biggest difference, to both your stress levels and, to the end result.
Winning the European Outsourcing Association (EOA) European Outsourcing Project of the Year Award, alongwith our client Nordic Capital majority-owned Lindorff, highlights the effectiveness of our partnership performance, with best-in-class experts from both organizations played an important role in delivering to tight timelines, and budget.
This was a highly complex 66,000 man hour project, with multiple stakeholders. It's delivery enables an annual cash flow of many billions of Euros, as part of a receivables outsourcing solution. The challenges included gaining a deep understanding of extremely complex processes and migration of very old legacy systems, as well as being able to work in partnership across multiple organizations.
The award was given as recognition of excellence in strategy, partnership approach, benefits realization, best practice and governance, as well as innovation.  It shows the positive impact of experience, diligent project governance and working with a collaborative partner who cares as much about your success as you do.
In summary
Today's houses are built with different materials and finishes, and there are faster ways of doing things. However, as with deploying new technology, experience and expertise, as well as planning and control, are key to harnessing new capabilities and delivering a successful outcome on time and in budget.
Get the right experience, use proven methodologies, and establish robust project governance, at the start, and you're far more likely to achieve the results you're looking for, when you need them.
Resist the pressure to 'get going' before you understand the entire journey, the stakeholders, and all your critical milestones and dependencies.
Scope control is king. Keep things manageable and benefit from a successful phased delivery plan.
If you think you're going off track, or you're on the wrong track, don't hesitate to get a second opinion from a technology solutions provider with a proven record of success delivering digital transformations.
We are here to help, just contact info@miratechgroup.com