Genesys Turn-Key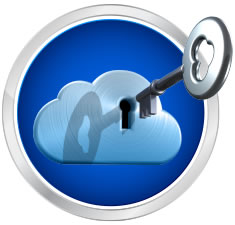 Key Capabilities
An array of managed services customized to your every need!
Managed Services with Results… Guaranteed!
Your customers are your most important asset. That's why you want to keep them safe and secure on your own servers. But how do you maintain nimbleness and agility to continually improve your customer experience while enhancing the productivity of your customer service and field teams?
Now it's simple with Genesys Turn-Key from Miratech. We handle it all… the Genesys infrastructure (on-premise or private cloud), development, customizations, even help desk functions. With over 3 million hours of experience over the past two decades, our team of dedicated Genesys experts are always a step ahead. Add in our proprietary systems, industry leading best practices and performance dashboards for a real-time, transparent partnership that guarantees success. All for a savings of 30% as compared to in-house costs!
Our Turn-Key Solution offers a full array of services. From DevOps strategy and planning to intelligent incident Management and Smart Problem Manifestation to stay ahead of any potential incidents. With Turn-Key you get unsurpassed support that brings incident resolutions time down by up to 60%.
So enjoy the highest level of security with your on-premise or private cloud Genesys platform, while we provide the nimbleness to support your organization's needs, 24/7 on any issue, need or enhancement. Miratech's Genesys Turn-Key is the best of all worlds. It is where our Relentless Performance truly shines!
Get the key to optimize your Geneys platform
DevOps Strategy planning and implementation assures up to 30% savings on maintenance services.
Intelligent Incident Management and Smart Problem Manifestation delivers up to a 60% decrease in incident resolution time.
Miratech operations services will reduce operational costs up to 30% as compared to in-house operations.
Fully managed Genesys environment (on-premise or private cloud) with maximal level of visibility and control with significantly reduced downtime.
Dedicated Test Environment – piloting new features, modifications and solutions without any risks for your production environment.
24/7 Live Monitoring of controlled alerts, hardware consumption, highly customized metrics and dashboards.
Save 30% with Genesys Turn-Key
If your organization is focused on what it does best… serving your customers. Let Miratech serve all your Genesys needs… seamlessly.