Genesys Journey Mapping and Routing Design
Miratech works with your internal teams to analyze your customers' communication path, allowing us to help you develop an ideal routing design and implement an optimum user experience. By streamlining the customer journey, we will help to eliminate frustration and confusion and provide interactions that are effortless, proactive, and personalized.
At Miratech, we take an "outside-in" approach from your customer's perspective. Creating journey maps through the Genesys dashboard will enable your team to visualize each customer's navigation through support channels and deliver exceptional customer service. We help you to prioritize your customers and engage them thoughtfully, connecting your customer to the appropriate agent promptly and efficiently to increase loyalty and satisfaction.
Understanding How Your Customers Do Business With You
Understanding customer behavior is key when creating the journey mapping and routing design. We improve customer experience by creating a customer profile that includes their unique values and preferences.
Making It Easy for Customers to do Business with You
The visibility of customer archetypes allows you to understand who your customers are and allows you to prioritize them. This information is then cross-matched to the appropriate skillset of a designated agent.
Making Priority Customers A Priority
Big Data analysis and tracking events enables you to find patterns to help you provide relevant and consistent support. Account information and interaction along the communication channel is stored in the dashboard for a seamless, transparent journey.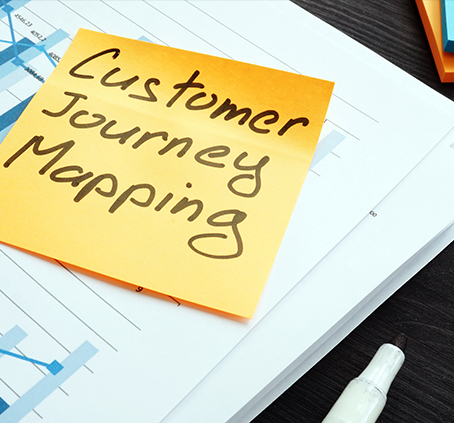 Getting the Customer to the Right Agent Now
Our engineers will help you create an intelligent routing design to deliver your customers the best experience possible. When we're creating the journey together, we ensure customers are on the right track to the right agent for quick and efficient resolution.
Remove the Complexity from the Process
Mapping agent skill sets to customer type and needs ensures all agents are capable of dealing with a range of complex tasks. By providing agents with training so that they are knowledgeable in every area, we will enable you to reduce or remove silos that ultimately cause a bottleneck along the communication path.
Create a Seamless Path to Resolution
Together, we will guide your team in untangling the web of nebulous communication threads to put your customers on a smooth, stress-free path to resolution and gratification, leveraging the Genesys dashboard. The world's top Fortune 100 companies rely on Miratech for seamless Genesys integration – with over 3.5 million hours and over 20 years of expertise In Genesys Project Implementation, we guarantee a 99% success rate – on time, on budget.
Miratech Helps You Start Your Journey
Miratech guides you through the process of creating a smooth customer journey. We have over 18 years of experience working with Genesys and we can use that ability to help you create the best user experience with a streamlined process.