Five Compelling Reasons Why Organizations Are Turning to Managed Services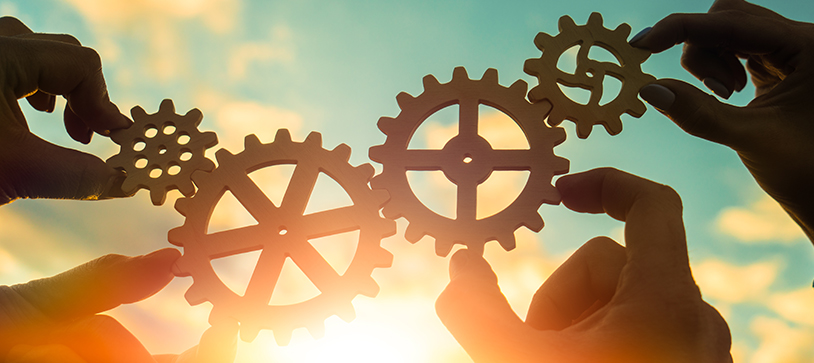 Five Compelling Reasons Why Organizations Are Turning to Managed Services
Are your in-house resources struggling to keep pace with advances in technology and your business needs?
Would your organization benefit from cost-effective technology operations, enhanced business resiliency, specialized technical expertise when you need it, and more time to focus on driving your business growth?
If the answer is 'YES,' then read our top five compelling reasons why more organizations turn to Managed Services.
The growing trend for Managed Services
Simply put, 'Managed Services' describes an outsourcing arrangement with a technology partner in which they take responsibility for the operations and lifecycle management of all, or a portion of, your IT. The aim is to help your organization improve its operational efficiency and reducing technology costs, a priority for most digital transformations.
Today many businesses have transitioned from the more traditional 'break-fix' maintenance style model. The adoption of cloud technology and the maturity of managed services have driven the development and growth of 'Managed Service Providers' (MSPs), which offer many more benefits. Such as day-to-day lifecycle management.
Managed service providers are focused on delivering specific technologies and having deeply experienced skill sets, as well as proven best practices for operations. These ensure organizations can take full advantage of the latest technologies, maximize uptime, scale to meet business needs, ensure business resiliency and reduce costs – as much as 30% or more.
When you find the right managed services for your business, you can leverage technology that predicts potential support, anticipating issues before they impact critical day-to-day operations. Plus, it has a positive effect on your bottom line. Hence, the Global Managed Services Market's growing investment, with its value predicted to grow by 11.2% by 2026, to USD 274.20 billion.
Let's explore each benefit in turn.
1. Time to focus on your core capability
Firstly, you should ask yourself whether you are running a technology business or using technology to deliver your products and services?
Utilizing managed services enables your organization to focus on and develop its core capability. Why get distracted by having to find, train, and support non-core technology expertise? Especially when you consider how difficult it is to keep up with the growing number of specialized technical skills and applications in your environment.
If you want to deliver successful business growth and accelerate change, embarking on digital transformation (DX) initiatives will be vital, but it is an enabler and not your core business. Similarly, functions such as finance and compliance enable your business to deliver its services, but you don't try to replicate all the expertise within those disciplines in-house. So, why do it with technology?
You must keep your business vision and mission 'front of mind'. Prioritize your time and focus your energy on developing the core skills to take your business forward.
2. Stay ahead with technology partners
Also, it is practically impossible for IT organizations to keep pace with the current speed of technological change. At the same time, providing technical support and managing the day-to-day issues from multiple in-service applications.
Internal resources are often stretched thin, having to juggle multiple areas of responsibility, limiting their ability to master any one area truly. This situation can impact the speed at which problems get resolved. Even worse, if the company loses a resource, often all their knowledge leaves with them. Leveraging a managed service partner eliminates those issues. Our Miratech Genesys Managed Services Group has calculated that they solve cases, on average, 60% faster than most in-house IT teams.
Outsourcing technology operational support and lifecycle management helps connect your organization to the right specialized expertise when and where you need it. Including the ability to provide 24/7 'follow the sun' support globally.
3. Unlock your growth potential
Managing all your technology needs requires organizations to keep scaling up and augmenting IT support staff to drive planned business growth. Again, if technology is not your core business, this is neither cost-effective nor the best use of resources. Your employees should have a deep understanding of your brand and your business vision, so it is logical to keep them focused on strategic activities.
Suppose you choose to leverage a technology managed dervice provider. In that case, you are ensuring that day-to-day operations are supported and optimized and that you can adopt cutting-edge technology to support your in-house digital transformation initiatives. Allowing you to unlock more growth potential.
So, working with a trusted managed service partner for specific technologies is a more flexible and scalable solution. It is ideal for organizations that want to respond more effectively to changing business priorities. Plus, it enables businesses to take advantage of new technology more efficiently and effectively.
4. A budget that adds up
One of the most important reasons for considering managed services is that the numbers add up impressively from all angles.
By partnering with a managed service provider, you optimize many of the associated infrastructure costs. For example, you can reduce Capital Expenditures by utilizing your provider's Network Operations Center (NOC). You will benefit from best practices and procedures and remove duplicated effort and the need for specialized technical recruitment, training, and funding Full Time Employees (FTE) with their associated benefit packages.
It is also far easier to budget for a managed service, as it is generally calculated on a per-seat or per unit, per month basis. A transparent budgeting process means organizations can adjust demand and the resultant spend in line with business needs; reducing upfront capital expenditure and cutting operational costs.
Miratech's near 20 experience in managed service provision indicates a potential for over 30% cost saving According to 'The International Data Corporation (IDC)' research paper on the value of IT Managed Services for contact centers, cost savings were calculated at just under $400,000 per 100 agents.
So, why not pay a planned amount for technical support? Then your organization's managed service provider, your MSP, takes responsibility for delivering your agreed technology services, as well as dealing with any 'unforeseen' technical issues.
5. Business resiliency
The fifth and final reason for leveraging managed services is one of the most compelling.
A managed service goes beyond simply fixing problems as they occur; it strives to stop them from occurring at all.
Future-thinking managed services incorporate many aspects of your technical support requirements, from maintaining the systems to avoiding unscheduled downtime, delivering business resiliency, and keeping your technology current and documented.
An MSP can be expected to help your organization manage technology risks, ensure system infrastructure and software are upgraded on a timely basis and alert your business to upcoming technology opportunities, as well as risks.
Your technology partner can maintain all the system documentation in the scope of their work. For example, at Miratech, we offer a range of managed services from total turn-key solutions to a specific system and helpdesk support. We always ensure the technical documentation is up to date.
Many busy in-house IT departments don't get time to complete the maintenance documentation, which is an issue because knowledge is lost over time as resources move on. However, as unexciting as documentation may seem, it allows you to understand the application architecture. So, you know how everything fits together and understand in detail which processes deliver your business services.
Suppose the technology landscape needs to change quickly, as it did with the impact of the global pandemic in 2020. In that case, detailed documentation and proven processes, or best practices, allow you to implement change in a controlled way. In fact, all Miratech managed service clients were able to seamlessly transition to remote work within weeks of the outbreak of the pandemic, maintaining 100% uptime and demonstrating true business resiliency.
In Summary
IT staff are struggling to keep up with new technologies and even day-to-day operations with the IT environments becoming more distributed and complex.
The case for including managed services in your technology strategy is a compelling one, and more and more organizations are set to make the change.
It makes budgetary sense, and it makes business sense.
Working with the right 'Managed Service Provider' for your business can deliver several benefits, including reduced operational costs, improved operational efficiency, optimized performance, and uptime. In addition, your organizations can focus valuable resources on growing your core business and providing enhanced experiences to your customers.
Want to grow your business with trusted managed services? Contact info@miratechgroup.com