CyberCX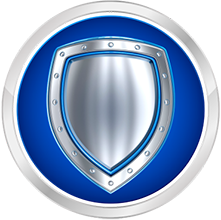 Key Capabilities
Get an actionable roadmap on how to harden your platform in six key areas!
Stop Cyber Threats in Their Tracks
Out of the box Genesys is a highly secure product… but by the time organizations change their Genesys configurations to match operation that security has softened. Then if third-party consultants are used to integrate other tools and implement further customizations, the risks of an open point of entry increase dramatically.
Genesys products are complex, that is why you need experts with combined experience in both Genesys products and cyber security.
Miratech's 20 years of Genesys experience and over 3 Million Man Hours of installing, customizing and operating the Genesys platform allows our team to identify virtually every security risk that can occur during Genesys set-up and operation.
When you combine our Genesys experience with the power of our cyber security teams that support the world's most secure environment, like the U.S. Department of Defense and Transportation, you get the most powerful solution to securing your Genesys platform – CyberCX.
Our new CyberCX Service goes deep and wide into your Genesys system and operations to identify every risk and provides an actionable roadmap on how to harden your Genesys Platform in six key areas.
Here is how we harden your Genesys platform
Data Leakage
We analyze your Genesys implementation and determine the exact set of Genesys log files, configuration files, interaction recordings, third-party integrations and more, dealing with processing and storage of personally identifiable information (PII) and other sensitive data and conduct a detailed assessment of vulnerabilities and threats. You receive comprehensive recommendations on how to minimize the risk of sensitive data leakage.
Issues with Security Certificates
Failing to keep Security Certificates current and up-to-date is one of the most common ways your Genesys Platform will get hacked. Miratech finds the root causes of recurring issues with certificates and recommends solutions and corrective actions. We assess your current processes and recommend maintenance procedures that allow you to manage certificates efficiently.
Issues with User Access Control
Miratech assesses your User Access Management Policies and their implementation for your Genesys environment. The "dangerous" credentials, scripts, and configuration files are identified and remediation recommendations are provided.
Readiness for Telephony Denial of Service (TDoS) Attacks
We analyze how Genesys components in your solution can be impacted by TDoS through multiple assessments including penetration tests, evaluate the risks, and recommend a mitigation strategy and TDoS response plan to localize an attack and minimize consequences
Misdialing
Our assessment gives you more visibility into how misdialing, due to wrong client identification or data injections, is occurring. This assessment includes the analysis of potential weaknesses within your business processes, architecture, routing strategies, change procedures leading to erroneous client identification and data injection vulnerabilities, and the evaluation of the possibility of misdialing in your Contact Center.
Missing Recordings
There is no single reason why a call recording is lost, whether incorrect backup mechanisms, or even poor storage management. It depends on the solution architecture, component configurations and third-party product integration. We assess the specifics of your solution to find the root causes for ALL reported cases.
GET YOUR QUOTE
If you're looking to ensure your Genesys platform is secure… Let Miratech harden it!