Customized Genesys Training? Get What It Takes to Optimize Genesys Performance!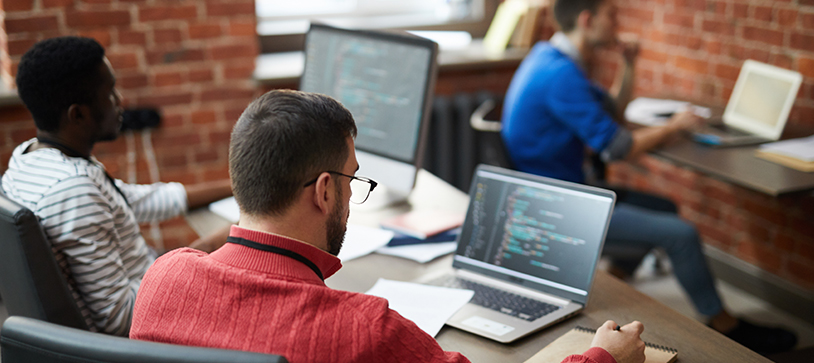 Customized Genesys Training? Get What It Takes to Optimize Genesys Performance!
It is far too easy to fall short when optimizing Genesys performance, especially if you don't choose the right training approach for your business. It's one of big reasons why customer service organizations fail to achieve the desired ROI, despite customizing one of the world's most powerful Customer Experience (CX) platforms.
With nearly a quarter century's experience providing successful customized Genesys training for end-users and IT support staff we explore what it takes to optimize Genesys performance.
Your key to optimized business performance
Optimizing business performance is as much about your people as it is about your technology. However, when we are thinking about optimizing CX systems and processes, we can easily lose sight of the human factor. Understandable when you consider that an internet search for 'optimized performance' tends to favor results referring to technology optimization, and not people and process.
While technology enables the business processes we need, it's people that bring it life. Miratech has over 3.5 million hours of Genesys experience, installing, customizing, operating and training, we know that while Genesys is an amazing CX platform, it will be your employees' knowledge that brings the performance to its peak. So, the more your people understand your customized software, the better the results.
Contact center agents, managers and IT professionals play an essential role in driving outstanding CX, if they are equipped to do so. Having created CX solutions for many top Fortune 100 companies Miratech knows how effective customized Genesys training can be. Getting the training right, for the specific job you are doing, not only puts your business on the best road, it gets you way ahead of your competitors too.
Customized training to boost ROI
Extending our last training blog, exploring the advantages and disadvantages of different approaches to Genesys training, customizing your Genesys training program makes the biggest difference – if optimized business performance is your end game.
Technological optimization is an ongoing process dependent on continuous performance improvements resulting from intelligent feedback.  Ongoing customized training provides the knowledge to close the experience gap.
It's smart to continually fine-tune the system and your knowledge. This enables optimized results from the Genesys platform.  Enabling delivery of the best ROI and the differentiated customer experience your customers expect.
More time to perform with tailored training
Let's bring this to life by making it all about your business. Developing a tailored Genesys training approach for your Genesys platform and your unique business processes.
It means you don't have to wade through training material and documentation that doesn't apply to you. A customized training program can eliminate trial and error and focusing on training that yields the highest results. Miratech offers multiple options to accelerate your learning, including user journey videos, live webinars, desk guides, and practical exercises to reinforce knowledge. Every lesson will be tailored to your business processes, and each focused on the role trainees play in the business. This is about working smarter and more efficiently, not harder.
Partnering with an experienced Genesys training organization, like Miratech, gives your business the confidence of using tested and proven training methods that have been tuned and refined over our 21 years of Genesys implementation experience and knowledge-sharing.
This approach reduces the time you need to invest in the learning process, as you only use materials that are relevant and specific to your implementation. We also know that targeted material makes the learning process easier and more enjoyable while accelerating learning by addressing the specific needs.
Keeping your Genesys skills sharp
The launch of your new system is just the start of the CX journey. Learning is an ongoing process. In the relentless drive for performance improvements, you are likely to need further Genesys training to refresh knowledge, address skills gaps, and introduce new thinking regarding performance optimization.  We can help you put everything in place to manage the process effectively.
Miratech's post training support approach ensures newly acquired knowledge is understood and applied correctly. It has been proven, time and again, to effectively support the process of continuous learning.
Some of the world's largest and most complex Genesys solutions are being powered by Miratech applications and integration teams, these organizations also take advantage of our successful Genesys training programs to optimize their performance on day one, as well as day 180 and beyond.
Our training approach is multi-faceted. We all learn differently, so why not make sure your training materials reflect that diversity? The more engaged your people are, and the more they can connect with the training materials and methods, the better the result. That's a promise!
Want help with Genesys training and optimizing call center performance? Get in touch for your FREE copy of our Training White Paper info@miratechgroup.com