Consulting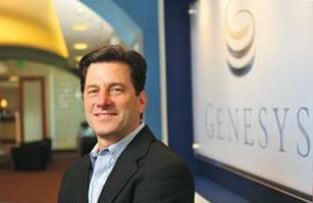 "They (Miratech) get our evolving needs, and they're flexible in their business model"
Genesys CEO Paul Segre
(Fortune, Issue 6.15.15)
Proven Competencies
Miratech's 200+ dedicated Genesys experts possess outstanding competencies in Genesys Framework, Reporting, Routing, Multimedia and eServices implementations. From virtual engineers to team extension to fully managed offerings for your cloud or on-premise Genesys environment, Miratech puts success in clear sight on a defined timeline and budget… guaranteed. That's Relentless Performance!
For the past 20 years, every successful Genesys implementation has begun with a proven strategy and plan that provides for future growth and capacity. The foundational setup of your Genesys platform remains one of our core competencies. For Inbound service including IVR, routing, telephony and agent screen pops, we leverage our deep domain experience to improve speed to value.
For supervision and workforce management, we use our proven methodologies and best practices that layer in speech analytics, tracking, post routing of work items, analytics and reporting – all to ensure continuous improvement in customer service and enhanced experience.
For outbound services supporting marketing and billing, as well as informational services, we seamlessly stitch together all the requisite data to personalize and improve each contact and opportunity.
Optimizing the Omnichannel digital experience is maximized by integration of non-voice components, third party technologies and current in-house systems. That is where Miratech's performance is second to none. We leverage chat, mobile, web and social channels to ensure that the Omnichannel experience is truly seamless for your customers and employees.
Maximize your ROI with our services:
Genesys Managed Services
No one makes it easier with customizable fully managed offerings for either cloud or on-premise Genesys environments based on defined SLAs.
Learn More > 
Genesys Implementation Services
Get up and running more efficiently and effectively with our all-inclusive and comprehensive implementation. We seamlessly turn over a smooth running system to your team for ongoing management.
Learn More >
Genesys Integration and Customization
Get the most out of your Genesys system by enhancing the features of Genesys or with 3rd party plug-ins and/or software. Maximize speed and flexibility with ancillary hardware capabilities.
Learn More >
Genesys Operational Services
Keep your Genesys environment running at peak performance with Miratech's' ongoing, detailed day-to-day management of your environment.
Learn More >
Genesys Enhancement/Fine-tuning
Third party technologies and solutions add to the Genesys ecosystem and solutions set. Our team has hundreds of ways to improve your organization's ROI.
Learn More >
Genesys Support Services
Monitor, protect, maintain and limit break/fix issues that can cripple Genesys's ability to enhance your customers' experiences.
Learn More >
Genesys Team Extension/Virtual Engineers
We are flexible and easy to do business with… that is why we provide the best fit to complement your team for any and all aspects of a Genesys environment, based on hourly or FTE-based support.
Learn More >