Accelerating Talent Acquisition for CX Technology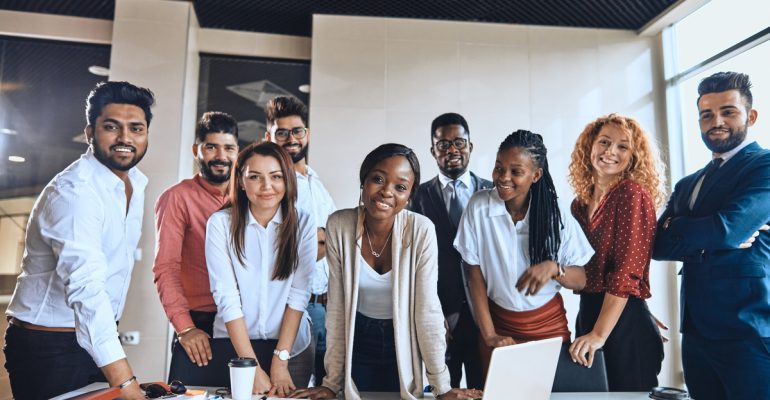 Accelerating Talent Acquisition for CX Technology
Trying to find, hire and retain top customer experience (CX) technology talent is difficult. Advances in technology, combined with the 'Great Resignation' mean resources are scarce and competition is super fierce. Traditional talent acquisition methods just aren't effective in today's job market.
But there is another way to get the skills and experience you need right now, with Miratech's Talent Investment Program. It's a sustainable and cost-competitive resourcing model and has a proven track record with our Fortune 500 clients.
Here's how we ensure you get the best tech talent 'in your mix'.
The value of Miratech's Talent Investment Program
Even without the impact of the 'Great Resignation', technology skills required for emergent CX technologies are always in short supply or rare. This is because Customer Experience (CX) innovation cycles are accelerating with cloud-based technologies' ability to evolve at an extraordinary rate.
We've been building a growing pool of specialist CX technology talent for over 20 years, and have created a highly efficient and successful recruitment, training, and mentoring program.
Miratech's Talent Investment Program is proven to accelerate skills acquisition for new and developing talent while simultaneously reducing costs. In fact, it can cost clients up to 350% more to recruit and train in-house talent themselves, compared to the global resourcing model we already have in place.
So, why hunt when you can farm? Or So, why go it alone, when you can partner for talent acquisition?
Case study: Migration harnessing emergent CX technology
One of our Fortune 500 clients, within the telecommunications sector, leveraged the Talent Investment Program to achieve a cost-effective, quick, and exceptionally smooth migration from Cisco and Avaya to Genesys.
The organization could see the business benefits of moving to the Genesys CX platform. But to achieve this it needed to transition from Cisco and Avaya. It was not only a complex challenge, but one which required expertise in multiple legacy and emergent CX cloud technologies, including Salesforce and Genesys. The project also needed proven experience in delivering similar successful high-profile migrations.
Due to the high specification of skills and experience required, in a market where they are in short supply, the project was at risk of overrunning on budget and deadlines. Miratech's Talent Investment Program offered a virtually immediate solution. Our successful mentoring model enabled us to cross-train existing talent and simultaneously introduce new talent to leverage multiple people within the Genesys Cloud CX ecosystem. Knowledge of its capabilities, such as Workforce Management (WFM), Call and Screen Recording, Inbound and Outbound IVRs, Natural Language Voice bots, were shared and collaborated on by the entire team, within weeks of commencing the project.
This approach raised everyone's experience level across many specialized verticals. Undaunted by the scale, profile, and complexity of this migration project, we had the expertise to build a successful team using a smart combination of skill levels and experience.
Although a predominantly junior team, it was led by two highly skilled senior engineers, who provided on-the-job guidance and inspiration, as well as access to other expert global mentors. This project proved to be an exceptionally smooth migration. In fact, it was executed in half the time of other vendors' proposals. The project significantly improved the company's CX performance and Miratech received a 100% Net Promoter Score (NPS).
As a result, many of the team have stayed on with the client, sharing and growing in knowledge, alongside the client's in-house IT function. The approach gives this organization a cost-competitive sustainable talent solution that can continue to leverage further advances in CX cloud-based technology.
In Summary
Miratech's Talent Investment Program is a fast-track talent acquisition and apprenticeship program designed to mentor enthusiastic, energetic, and ambitious junior talent.
This success story demonstrates how it gives organizations virtually instant access to the delivery resources and provides a path to build highly-skilled teams, by investing in low-cost, high-yield talent, mentored and governed by the industry experts – Miratech.
It is flexible, cost-effective, and sustainable. Proven repeatedly to succeed, our Talent Investment Program enables you to…
Save up to 350% by creating skilled CX teams. Get all the info@miratechgroup.com.