Accelerating Omnichannel CX with Genesys Workspace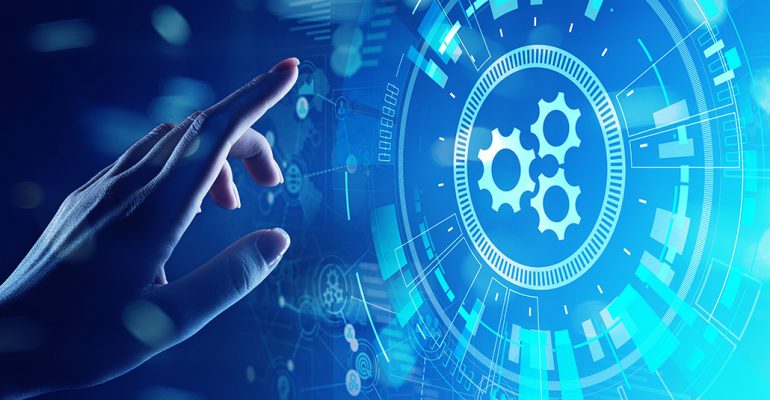 Accelerating Omnichannel CX with Genesys Workspace
If your business is enjoying the CX benefits of Genesys, then look at Genesys Workspace Desktop Edition (WDE). It can take your omnichannel performance to the next level.
Here Dmitry Beletskiy highlights just a few of the transformational agility and performance benefits WDE is delivering to leading Contact Centers, worldwide.
Why Add Workspace Desktop Edition
So why be tempted to add additional capability to your existing Genesys deployment?
Genesys offers superb 'out-of-the-box' functionality, but every business is unique, which means some level of customization is inevitable. Achieving this quickly and cost-effectively can prove challenging when you consider the ever increasing complexity of omnichannel customer servicing. This is where WDE's smart client capability makes things a whole lot easier.
Workspace Desktop Edition, is a desktop application which facilitates the customization process – a cost-controlled, proven, and relatively quick approach to bringing together your systems, and your data.
It connects legacy CRM systems, accessing critical information such as bank details, to drive contact center performance. It ensures your agent is more effective in all their customer interactions, as they have all details they need at their fingertips, pulling data from multiple channels. This makes it much easier to be responsive and productive. For example, to make a quicker sale, or resolve an issue with all the knowledge required on hand.
WDE also makes much better connections through its agile and adaptable outbound call capability. It uses a predominantly rule-based technical structure to deliver more flexible, responsive, and customizable functionality.
Sound good?
Then let's explore some of business benefits I have seen this technology unlock.
WDE Optimizing Benefits At A Glance
We all know every customer contact leaves an impression, and you need that impression to be a positive one. Every single minute of an agent's time costs your business money. So streamlining, and automating the process, where possible, as well as shortening average handle times (AHT), and making them count, is a must.
Workspace does this by building intelligiently on 'out-of-the-box' Genesys capability. It facilitates customization, delivering optimizing benefits as follows:
Harnessing multiple data sources for a bespoke customer centric experience. WDE connects readily to multiple data sources to provide an intuitive customer experience. With the system identifying the likely call reason using omnichannel data, it makes it easier for any response, whether it is a chatbot, or an agent, to be appropriate to the customer's view of where they are on their journey. This makes it quicker for customers to achieve a successful outcome.
Bank authorizations in real time to accelerate processes and enhance performance. WDE's secure portal facilitates authorizations, particularly important for bank details. Authorizations can be completed securely during live conversations. This reduces the number of touchpoints, improving agent productivity and potentially sales performance.
Highly controllable and interactive outbound capability. Agents and supervisors can target specific customers, identify where redials are required and when – not just to a date, but to the exact time. They can pause and reschedule campaigns and feedback information to an in-house CRM, such as Salesforce, Siebel, and most other reputable CRM systems. This ensures a customer-centric approach to sales, with targeted activity improving campaign efficiency and results.
Outbound agility for targeting different geographies. Workspace is also ideal for targeting customers in different geographies. Regional and local phone numbers can be added for the target area, and compliance rules can be put in place to meet the requirements of specific regions. For example, in some countries, no one can listen to an agent's call, unless the agent gives permission. Plus, in some countries call recording is prohibited.
Dynamic call storage increasing efficiency and customer centricity. Call storage is set by the assumed reason for the call, but if the agent clarifies that there is a different call reason it can be reset dynamically in WDE. This enables correct and efficient storage of call information. It also drives an appropriate next action to tailor the the customer journey. Call storage can be turned off too, if required.
Enhanced chatbot capability to improve operational efficiency. WDE offers a highly customizable rule-based approach to enhance chatbot performance and deliver more operational efficiency benefits than Genesys 'out-of-the-box' functionality. Its ability to connect with multiple legacy systems, and social channels, means the chatbot can interrogate and update more customer data. This allows you to impress customers with a highly tailored response – boosting CX while enhancing operational efficiency.
Dynamic role change to optimize resource usage. Another useful feature is the ability for the agent to change their role during a shift. This optimizes resource usage and enables the team to respond to peaks in priority workflows.
Customizable cybersecurity for optimal reassurance. Last, but not least of the benefits, is that WDE offers customizable security features, so that all information can be secured to meet specific markets or organizational security requirements. Interfaces operate through secured channels, with authenticated security certificates providing the highest levels of assurance.
In summary
Maintaining and enhancing your contact center performance will always involve some level of customization. Today's challenge is the sheer number of connections we need to make in order to deliver a seamless, one-pointed, customer experience – without breaking the bank.
Although the list of benefits I have discussed above are far from exhaustive, it serves to highlight areas where Genesys Workspace Desktop Edition delivers exceptional versatility. It is a predominantly rule-based, technology which facilitates potentially transformational customization. It is a cost-effective way to fine-tune your customer experience and ensure your data works harder to deliver business goals.
It's the way to go if you're ready to make your next step with Genesys. It is an operationally efficient approach to significantly improving omnichannel capability, boosting your agents' performance and emhancing your customers' experience.
Interested in achieving much more from your Genesys solution? contact info@miratechgroup.com