About
Miratech helps visionaries to change the world. We are a global IT services and consulting company that brings together global enterprise innovation and start-up innovation. Today we support digital transformation for the largest enterprises on the planet.
By partnering with both large and small players, we stay at the leading edge of technology, remain nimble even as a global leader, and create technology that helps our clients further enhance their business. Our culture of Relentless Performance enables over 99% of Miratech's engagements to succeed by meeting or exceeding scope, schedule and/or budget objectives since our inception in 1989.
Miratech Facts
Global leader in CX with over 30 years in software development
Founded in 1989
HQ: New York, USA
550+ employees
50+ global clients
20+ years of providing Genesys divisions with expertise with engineering, Customer Care and Professional Services
Software SEI SW-CMM Level 3, ISO 9001:2015 and ISO 27001:2013 certified
Recognition
IAOP Global 100: Miratech has been included on The Global Outsourcing 100® list by the International Association of Outsourcing Professionals® (IAOP®) for 9 consecutive years.
Miratech has been recognized as an All-Star Company for Sustained Excellence by IAOP receiving distinguishing stars in all four judging categories: Customer References, Awards & Certifications, Programs for Innovation, and Programs.
Miratech has received a recognition for Excellence in Strategic Partnerships from the IAOP® for the second consecutive year of the award's existence.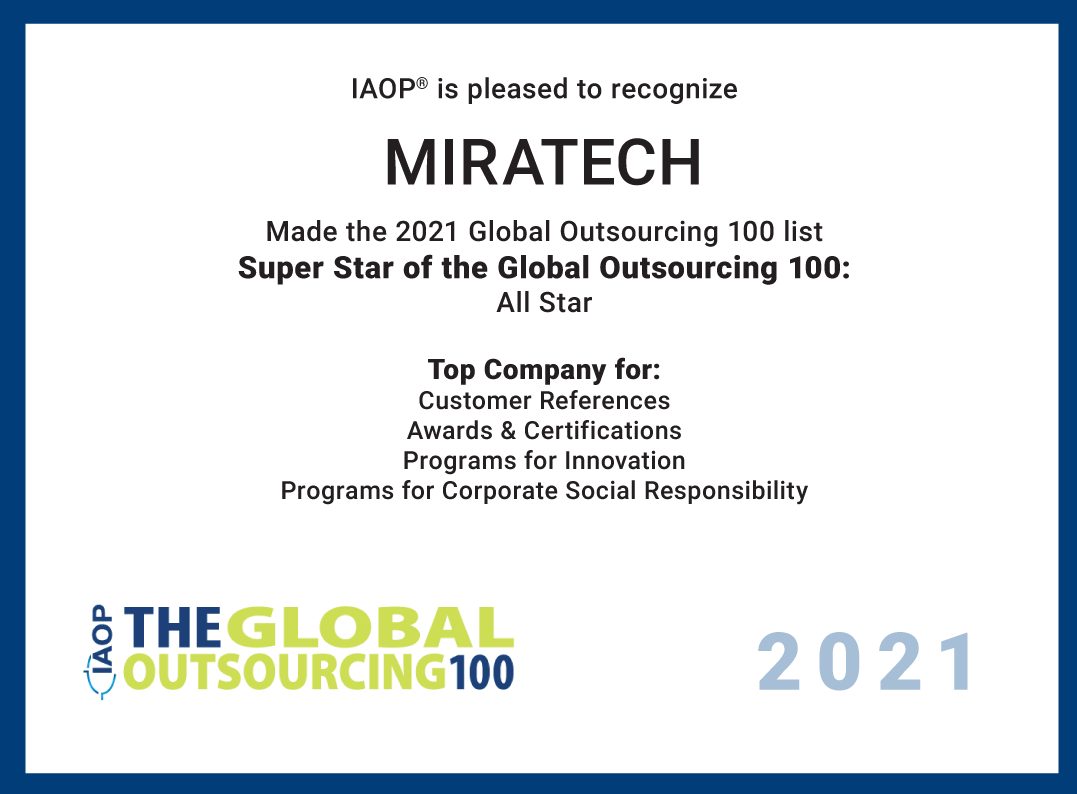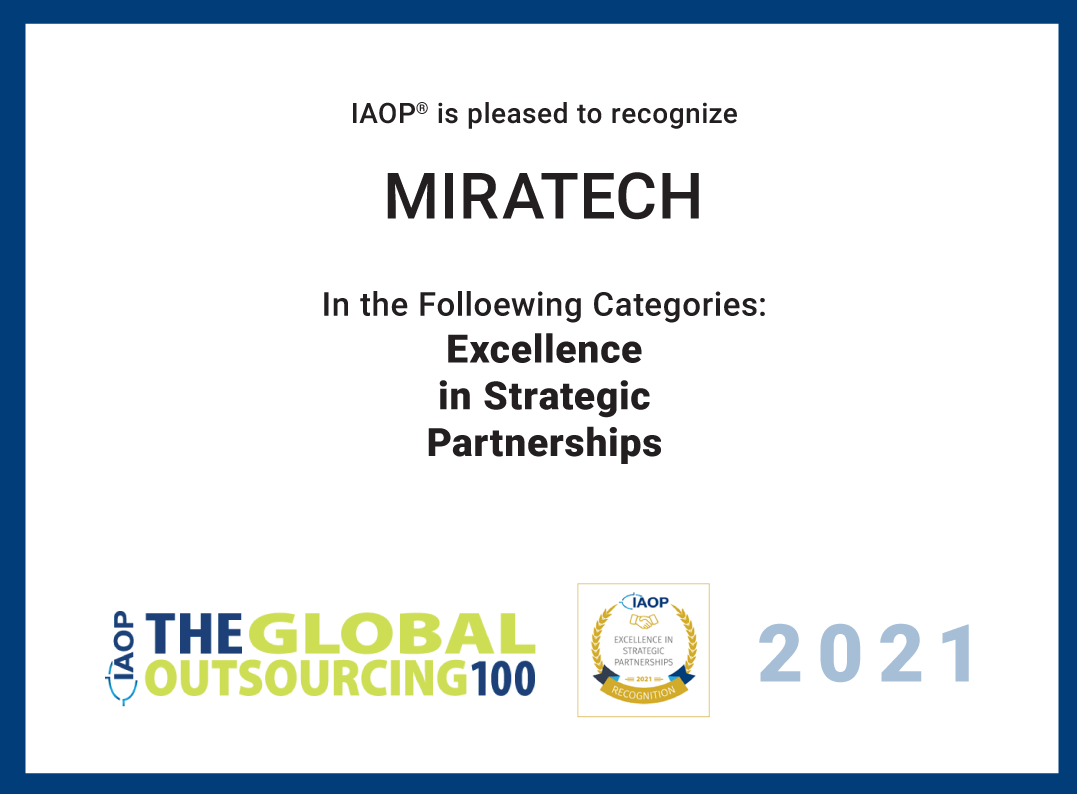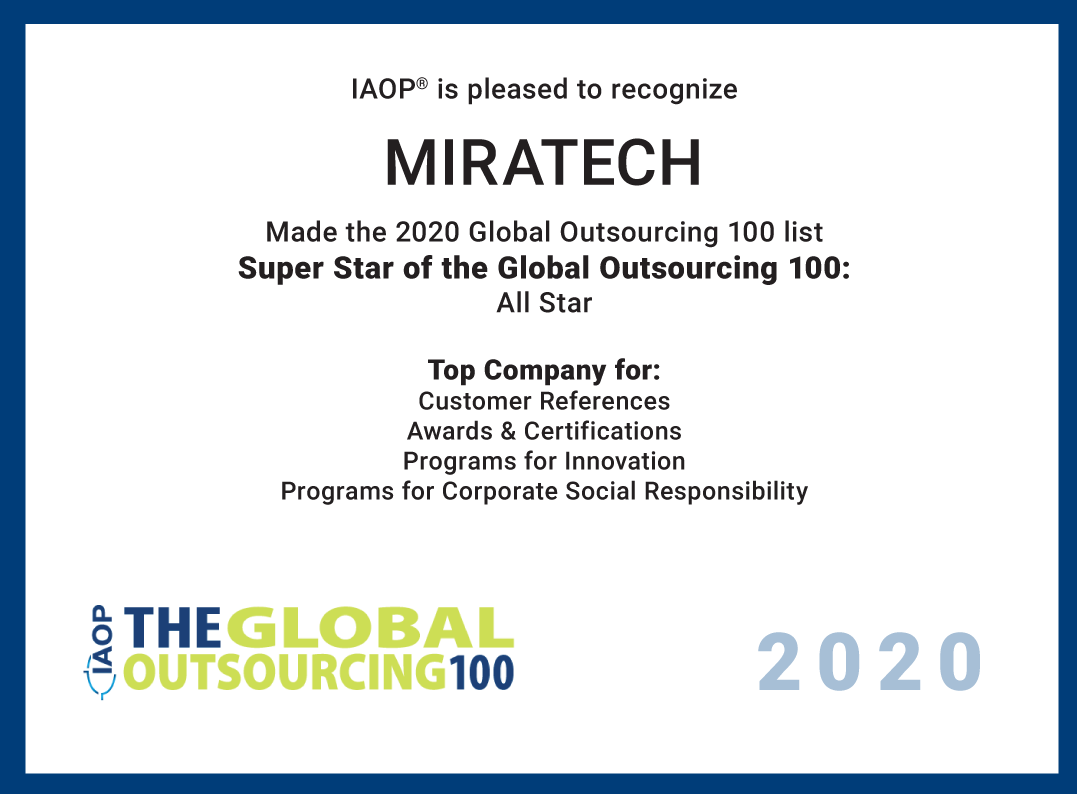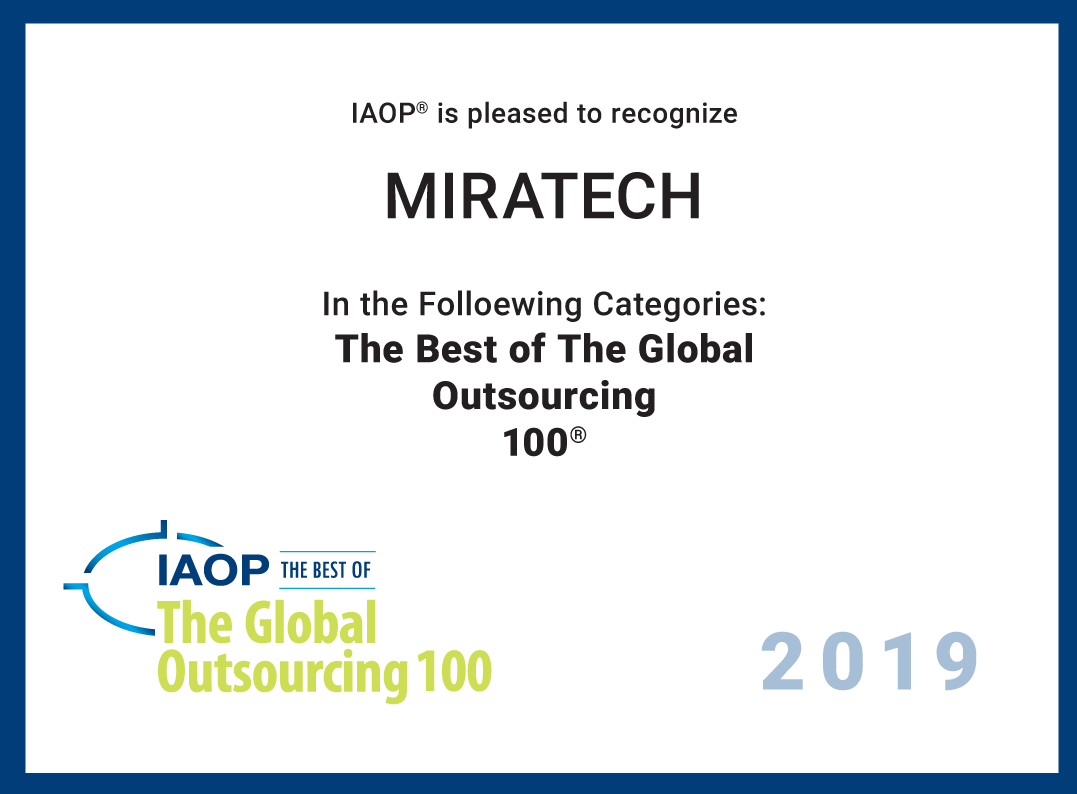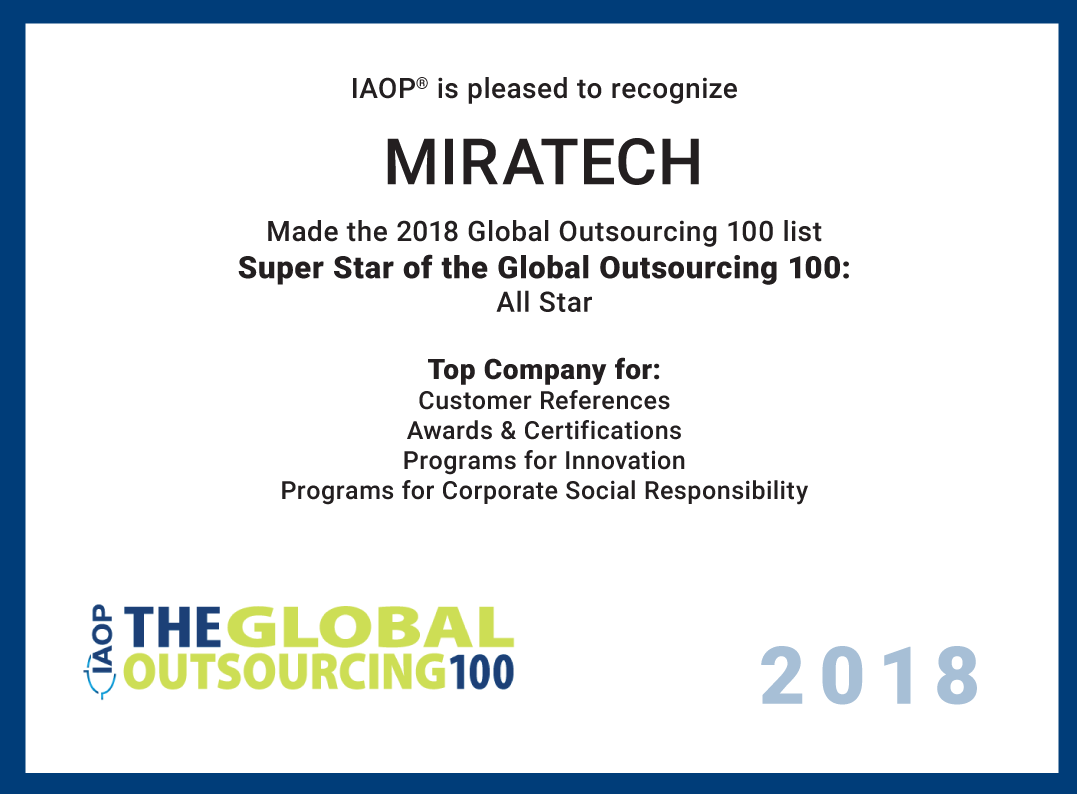 GSA UK: Miratech has received a Global Sourcing Association (GSA) UK Professional Award as the Best Nearshore Team (2020), a New Star company (2019), and the Manager of the Year (2019).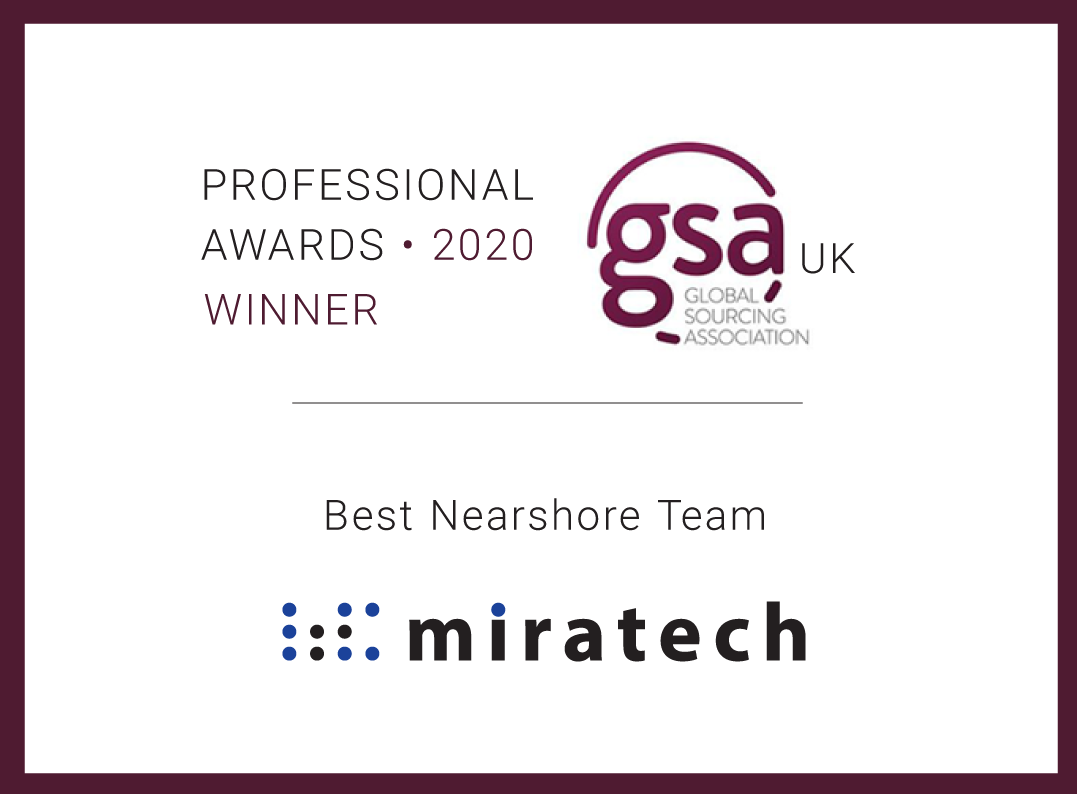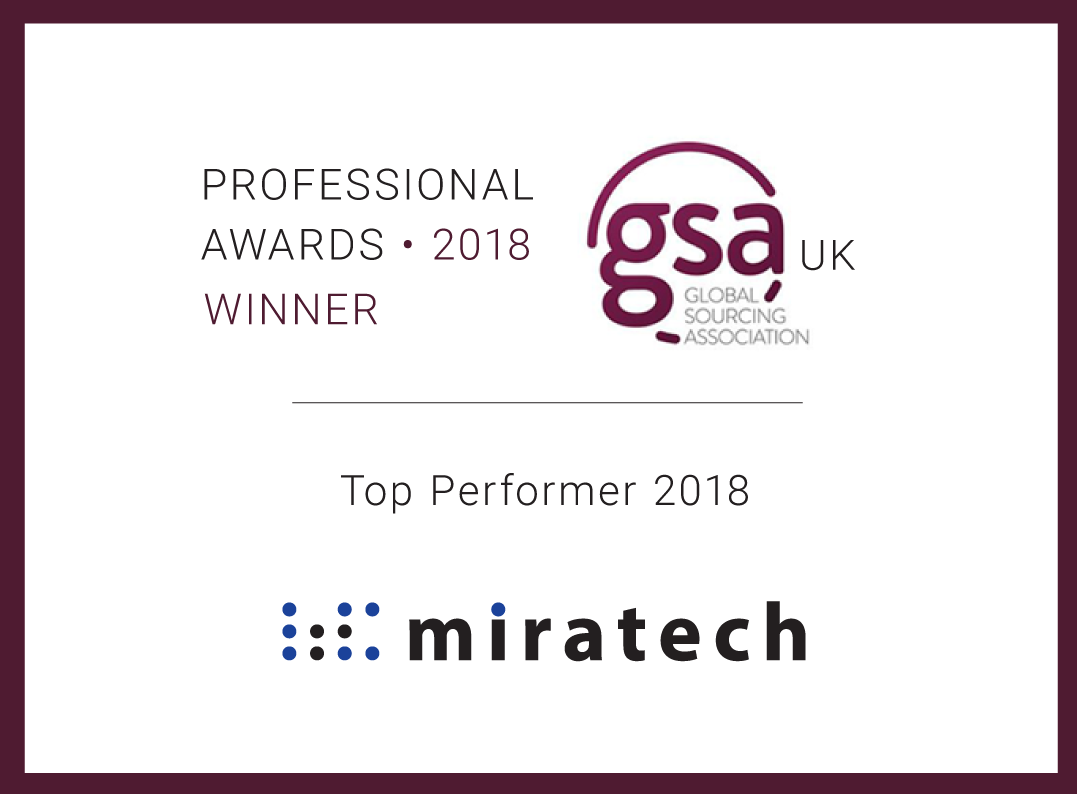 CIO: Miratech has received a 2020 CIO 100 Award, which recognizes organizations and the teams within them that are using IT in innovative ways to deliver business value.