5 Benefits of Leveraging AI for Genesys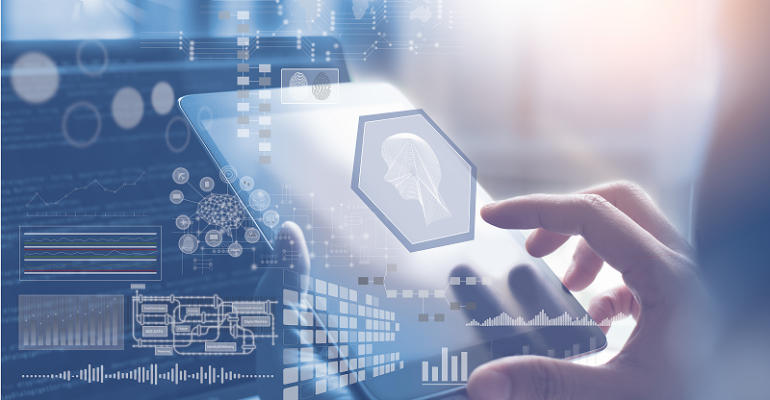 5 Benefits of Leveraging AI for Genesys
Artificial Intelligence has made a significant impact on almost all businesses in today's technological world. AI allows users to self-service to get their needs met instantly. Patients can schedule their doctor's appointments in seconds, restaurant patrons can make reservations at any time, couples can order their date night meals right to their door with the push of a button and so much more. The possibilities are endless with this technology!
If you implement AI in your contact center, you need to make sure your agents know how to leverage AI in their daily tasks, when to rely on it for better solutions and when it is better to do things manually. There are times when it is better for your agents to take control of customer interactions on their own, but when AI is available it can provide immense support to all your staff, allowing for a more efficient contact center.
You've probably already heard all the hype surrounding AI, but how does it really help you run your contact center? Granted, AI is complex and depending on the specific type you implement, you'll need a certain amount of training for you and your agents in order to make the most of the technology, but when it is available it can provide immense support to your agents and customers, allowing for a more efficient contact center. But what are the specific benefits it offers? We've put together this guide with 5 key ways AI will transform your contact center so you can fully understand what the technology has to offer and determine if it's a good fit for your organization.
Faster Customer Service – AI reduces call volume and improves first contact resolution. With the power of machine learning, your AI solution can mine large amounts of data so quickly that humans wouldn't be able to keep up. AI also has automated queries, so it has the ability to multi-task even more efficiently than some of your best agents. This allows you to provide customers with swift and accurate service, enhancing their overall experience and retaining them as customers for the future. Of course, there will be more difficult calls that require human interaction, but the great part about AI is that it can leverage predictive routing to prioritize these calls and lets your agents to spend more time working through the complex cases so you can keep all your customers satisfied with their level of service.
Decrease Operational Costs – Hiring and training new agents is expensive, but what if there was a way to reduce some of the financial burden of running your contact center? Maybe you've already implemented an omnichannel desktop for your agents to increase their efficiency, but with AI, you can even supplement your core group of agents so that you don't need to train more people than necessary. Another great thing about AI is it just needs to be trained on your processes and data a few times, or even just once, to accumulate the information it needs to perform effectively. According to Genesys, automated self-service transactions can cost as little as $.20 per interaction, while human interactions cost $5-15 more. You want to find the right balance of agents and technology to provide your customers with the best service at the lowest cost to you. You'll have to make an initial investment in the AI technology, but as it services more and more of your customers, you'll see that the difference in cost per interaction really adds up to save you more in the long run.
Makes Suggestions – Because of AI's capability to learn from past interactions and update its processes and reference points, it can make suggestions to agents when there are difficult interactions taking place. For instance, if you have a customer who has called multiple times regarding an issue with scheduling a delivery, your AI technology can look through all the past interactions, see what has been tried already and determine the best course of action to mediate the issue. AI might not be able to handle the most complex calls on its own, but it can certainly help your agents handle those interactions better than before. By supporting your agents, AI also supports your customers because now they have both your agents and technology working to solve their problems at the same time. They'll get innovative solutions to their problems that your agents wouldn't have been able to see on their own with their limited scope of the data available.
Increased Reliability – We know that you only hire the best agents at your contact center, but even your top talent won't be available to serve customers every second of every day. With AI, you can meet your customers' needs at any time. There's no time off for weekends of holidays, there's no leaving at the end of the day, there's no waiting for your contact center to open. Customers can call in at any time, catering to their schedules so you're always working to make sales. Your contact center doesn't have to stop working just because your agents do. AI is ultimately more reliable than human agents have the potential to be. Also, AI has pre-programmed standards so even if your agents make a mistake, AI will fix it because it always has access to the relevant information. You can rest assured that your quality of service won't fall below a certain level because of the way your AI is programmed. That doesn't mean your agents are unreliable – it just means humans have more limits than technology in today's day and age.
Personalizes Customer Interactions –AI learns about your customers at every stage of their journey. It can pick up on their specific preferences, buying history, problems and past solutions taken from your customer journey maps. That means that you won't have to deal with the generic nature of past technology because now AI can personalize your customer interactions based on all the data mined. It can recommend products or services to customers or even customize the web design to fit the customer's personal tastes. When your customers feel like they're being treated like an individual and their specific wants and needs are being taken into account during their interactions, they'll want to continue working with you. You can keep more customers satisfied with this level of service because they no longer need to wait for a person to get this personalized assistance.
We're not saying that AI will fix everything in a contact center, but it makes a big difference in the short- and long-term. But, what about when you need an agent to help a customer? What happens when you have an influx of difficult, complex cases to handle? When multiple AI technologies work together, this may not be an issue…
Meet Kate
Genesys released their new blended AI technology, Kate, and she's solving some of the problems that other AI techniques couldn't. When you have Kate working for your contact center, you can configure her with other third-party bots so that you get the best from every technique. Not only will Kate provide all the benefits listed above, but she'll combine the automation of bots with the human touch, enabling your agents to do so much more than they ever could before. Kate specifically works to enhance your agents' knowledge and skills so that they can better serve your customers. She provides a single open, flexible and scalable platform and it is able to smoothly transition between bots and agents while still keeping the customer's history so no information gets lost along the way. With the appropriate training, Kate is easy to use, but you have to make sure you have the right team on board to get her up and running.
Miratech Gets You Ready
While Kate is easily configurable, she relies on various Genesys components that need to be installed and configured. That's where Miratech comes in…we implement Genesys for your contact center so that you don't have to worry about all the setup that's required for Kate. We'll makes sure that all the channels you need for your contact center are in place and that other necessary and highly complex solutions like predictive matching routing are in place so you can start using Kate immediately. And, with our ControlCX service, we can manage your whole Genesys implementation so you know that everything is running according to plan. We have over 3.5 million man hours working with Genesys and we know the software better than anyone else, so you can trust that we'll get your staff trained and your platform up and running efficiently.
If you think you're ready to transform your contact center with Kate, Genesys' newest blended-AI solution, contact Miratech today.