2022 Top Priorities for CEOs with Contact Centers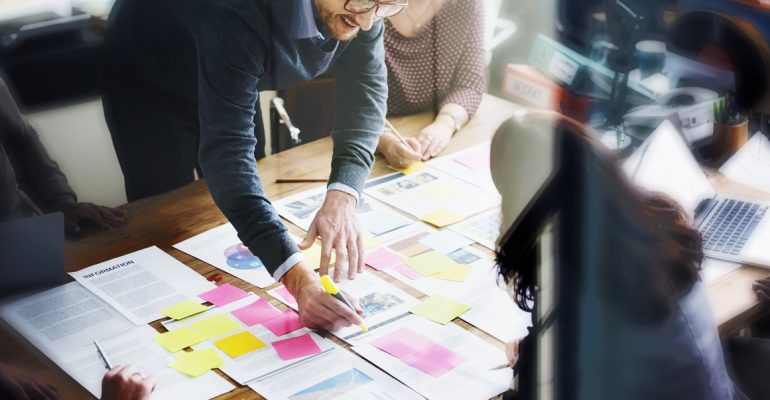 2022 Top Priorities for CEOs with Contact Centers
As we wrap-up another year of accelerated transformational change to Customer Experience (CX) and the technology supporting it, here's the 2022 top priorities CEOs must take to modernize their Contact Centers and continuously improve CX.
The festive holiday season is a busy time of year for contact centers. Busy, but now more manageable because many contact centers have taken advantage of efficiency and CX benefits by integrating some of the latest CX technologies, such as self-service.
As a result, their CEOs are seeing investments paying off and asking whether they've now hit the 'sweet spot'. Have they done enough to achieve a new normal where they can operate efficiently, effectively and meet increased customer expectations?
Here's what CEOs need to be doing to achieve continued success or to create a roadmap and get on track in 2022.
Priority #1 – Continued Investment In 'Ongoing' Digital Transformation
In short, is it time for contact centers to take a break from prioritizing rapid and continuous change?
We wouldn't advise it, because even if you're operating efficiently now, and meeting all customer expectations, you're unlikely to be in that position for long.
You need to remain agile. Continuous change and incremental continuous improvement is part of the modern world. Rather than periodic 'big bang' technology upgrades, today's solutions enable continuous change with modular and rule-based system architectures.
Digital transformation (DX) initiatives will continue to accelerate and mature. It's a key enabler for contact centers to meet ever increasing CX needs and remain competitive. DX is vital if you want to scale profitably and responsively to customer needs.
Improving operational efficiency, and optimizing CX are key goals for DX programs, according to ESG research. Therefore investing wisely in ongoing digital transformation remains an absolute priority for any CEO with a contact center.
Priority #2 – Leverage Cloud-Based Solutions
The last 18 months has highlighted the many advantages, to contact centers, of leveraging cloud-based technology. As a result, CEOs should focus on migrating to cloud-based solutions.
Cloud technology has proven invaluable in accelerating digital transformation efforts in response to pandemic 'lockdowns'. Multicloud system architectures have enabled contact centers to deliver effective and secure remote and hybrid work environments, quicker than anticipated. And, in our experience, it can be achieved with minimal disruption.
Cloud-based solutions have made it far easier for contact centers to meet and even exceed customer expectations. Not only can cloud-based CX technology deliver better experiences to customers, but also to employees as well. With workflows, which benefit from Artificial intelligence (AI), taking care of mundane tasks automatically, as well as providing support to staff dealing with more complex and interesting servicing work.
The cloud underpins 24/7 follow the sun service models, opening up businesses to a whole world of talent and agility, hitherto unknown. A world with the capability to integrate multiple different cloud-based products to deliver best-of-breed solutions to businesses.
However, for many CEOs there is still much to do to accelerate their organization's contact center journey to the cloud. Especially, if the business has already set its sights on achieving a future where an 'Anywhere Operations' operating model will potentially deliver the ultimate in contact center business resiliency.
Priority #3 – Leverage Outsource Talent For Success  Acceleration
With so many businesses accelerating DX, and with the technology constantly changing, accessing specialist technology talent with the experience and expertise required can be tricky.
To expedite migration and optimization to cloud-based CX environments, CEOs are increasingly leveraging the benefits of outsource talent and managed service solutions.
The rapid evolution of cloud-based collaboration technology, and the ability to access the internet from anywhere, also facilitates this. As organizations now have the tools to operate almost seamlessly in a 'virtual' world.
Today's CEOs recognize that in order to unlock aggressive growth strategies in new geographies, or for products and services, they cannot rely solely on their own Human Resources (HR) Department, and geographically local talent, to be able to fill specialist vacancies.
Forward looking CEOs are choosing to leverage agile talent channels, to meet shifting business priorities with the latest CX technology. Thus, accelerating learning and driving the continuous transformation required to be agile, operationally efficient and and responsive to CX.
In summary
CEOs need to continue to prioritize digital transformation for their contact centers to deliver enhanced customer experiences and scale efficiently and effectively.
The focus in the coming months should be on accelerating their cloud-based technology journey with the support of flexible and agile outsource technology specialists.
Miratech is a leading global technology outsourcing  company, with a passion for CX and unleashing business potential. As an independent company, we offer objective advice, and have deep expertise  with many of the leading contact center technology and cloud-based providers like Genesys, Five9s, Amazon Connect, and 8×8.
CEOs choose to work with us because over 99% of our projects finish on time, on or under budget.
Ready to take the next step? Book a discovery call info@miratechgroup.com.